by
jhl99
 PA N-S Mixed Surface Route
Background
The idea for this route was hatched in this thread. Three of us (Jeff, Ron and Ruth) scouted the complete route in 2012.   The goal was to begin piecing together what could be a long distance backcountry route in the east.
The Route
Summary
The following image shows the route.
The elevation profile of the route: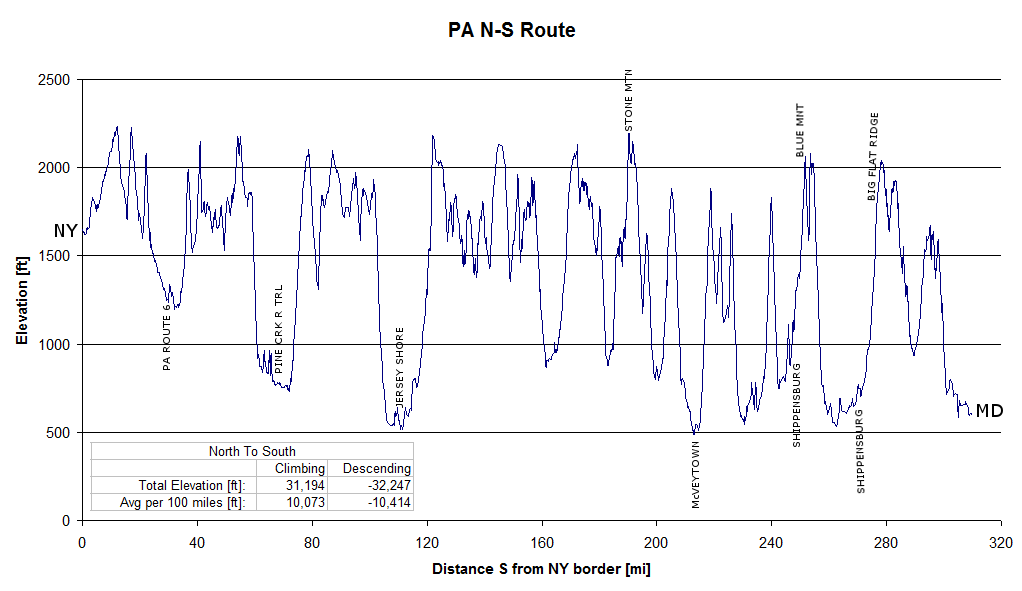 Along the Route
The route includes a mix of paved road, dirt road, double track, rail trail, single track, and for good measure, a short bushwhack.  The route connects blocks of PA State Forest land located in central PA.  Along the way the route encounters small towns, farming communities, forested ridges, hunting camps and state parks.
Regarding singletrack, the route goes through both Rothrock and Michaux State Forests which are arguably the top two single track destinations for PA mountain bikers.   In addition, there are additional single track sections in Bald Eagle SF and Tiadaghton SF.  Several of the sections are used as race routes throughout the year (Michaux Series, Wilderness 101, Stupid 50, Iron Cross, etc..)
For the most part, water (that should be treated) can be easily found along the route in numerous streams and springs.  Food sources (grocery stores, convenience stores and restaurants) are less frequent.  Full service grocery stores are located along the route in Jersey Shore and
Shippensburg.  No permits are required for single night, primitive camping in PA state forests.
Bicycle shops are "few and far between".   Although there are no bike shops directly on the route,  there are shops in close proximity (within 10 miles or so) that can be good resources for emergency spare parts or route information.  In the southern section, Gettysburg Bicycle is nearby to the Michaux State Forest.   FreezeThaw Cycles, The Bicycle Shop and Eddies Cycles are located in State College and are all good contacts for the Rothrock and Bald Eagle sections of trail.  In the northern end, Oswald Cycle Works in Mansfield  is a good stretch from
the route but familiar with the area.
Connections
The PA N-S is connector between the proposed Triple Divide Trail, and an unscouted connector through MD that connects to the VA Mountain Bike Route.   As of this writing (March 2013), there does not seem to be an official public domain map of the VA Mountain Bike Route. The Google Map linked to this document contains a 'best guess' of the VA route.
Google Map Link
Google Map Link  (also shows connections, waypoints and photos)
Maps and GPS Data
Are found at this link. The map downloads include options for complete sets of printable, topographic maps in PDF format.
Photos along Route
Note:  photos where taken during multiple trips, which spanned multiple seasons!
Grassy, Gated, Forest Road
Vista of Farm Country
Southern Michaux State Forest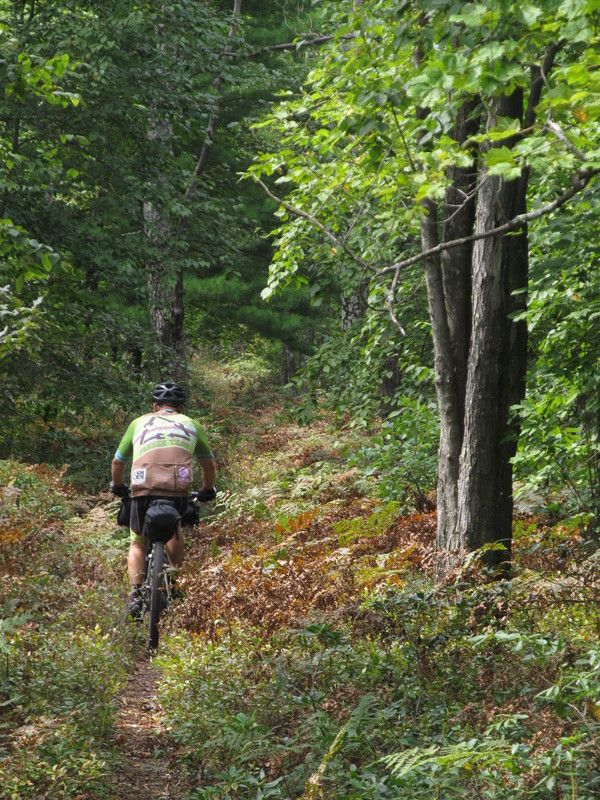 Through the bracken
Scouts Head Out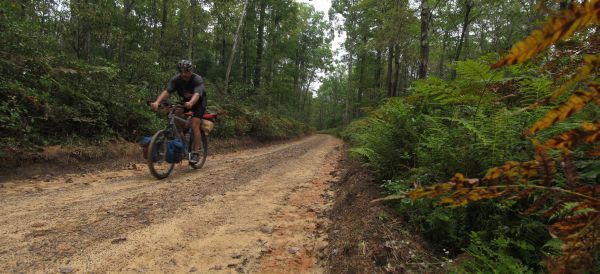 Dirt Road
Old Church
Three Way
Five Way
Fern City
Field
Mountain Laurel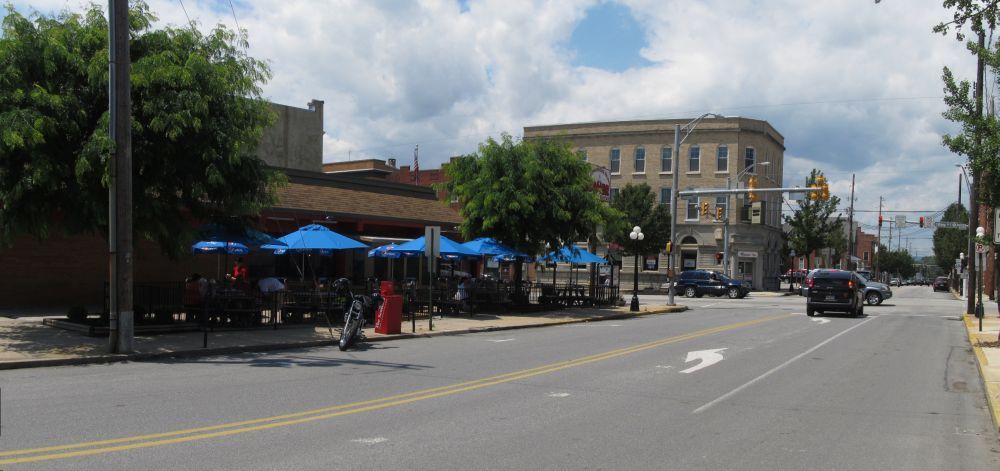 Shippensburg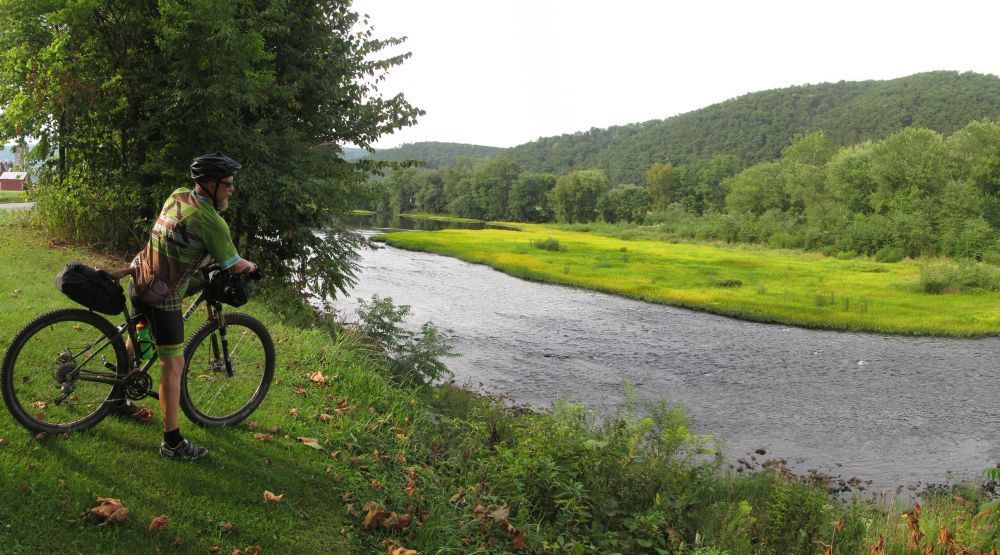 Pine Creek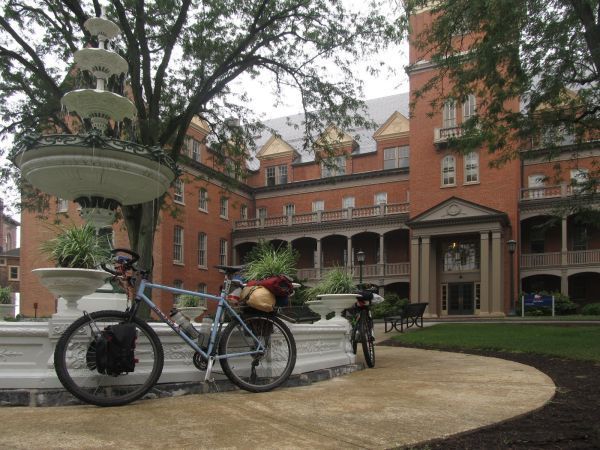 Shippensburg University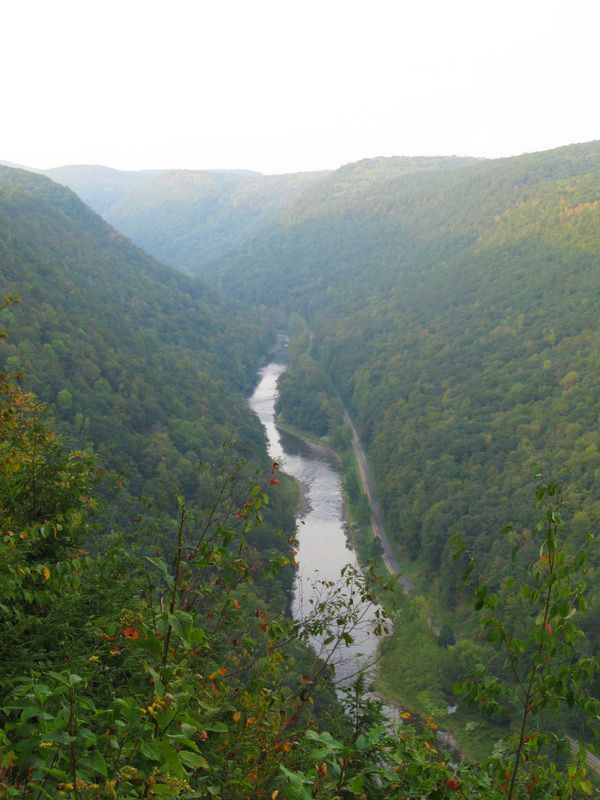 Pine Creek Gorge
Hunting Camp
Big Money!
Double Track Fall
Abandoned Forest Road
Cedar Run Store on Pine Creek Trail
Ridge Running
Ridge and Valley
Forest Road