Routes » TransAndalus Trail
by
ScottM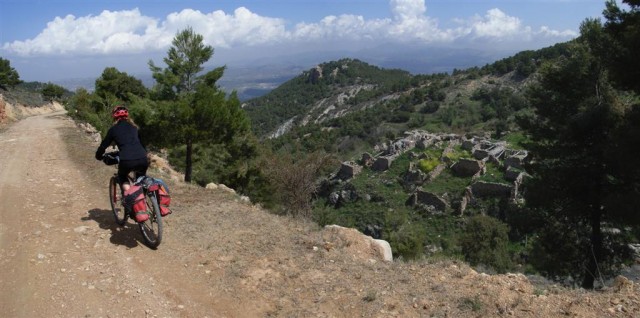 photo courtesy transandalus.org
Overview
The TransAndalus trail is a route designed specifically for mountain bikes, covering the southernmost region of Spain, Andalusia. Andalusia is a largely natural region, known for many scenic attractions.
Route description
The route does a complete circle through Andalusia, about 2000 kilometers in total.
Trail surface is largely dirt roads, with about 30% paved. 10% of the overall route is singletrack or beach trails. Mostly the travel is through rural countryside, and opportunities to stay in inexpensive hotels (as well as campgrounds) are available in most sections.
GPS Data
See www.transandalus.org for GPS and KML files. We are working on getting a complete track of the route for mapping and statistics and will post here when available.
Resources

Comprehensive site on the trail: www.transandalus.org
Photos from Elaine G's trip on a portion of the trail: http://picasaweb.google.com/NedandElaineGriffin/TransAndalusHuelva#
Video