Europe, Trip Reports » BikePacking Transardennaise (Belgium – Ardennes) 153km
by
mtbikerfromberendrecht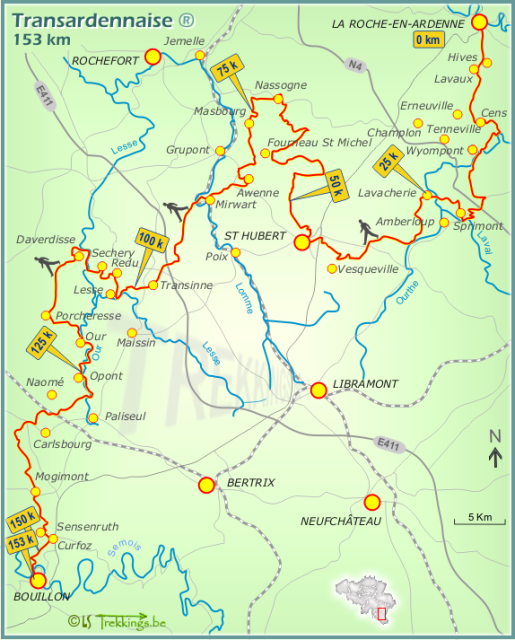 The Transardennaise is a marked hiking trail from La Roche en Ardenne to Bouillon, straight across the Ardennes (Belgium).
The trail 100% bike-able, so ideal for a 2-day bikepacking trip.
Total distance is 153 km with about 4000 ascent metres.
About 85 – 90% is unpaved road (gravel – doubletrack – singletrack) and you're never far away from a small village to resupply.
I've also made a short movie which gives you a first impression of this trail.
Link to movie: http://vimeo.com/91784971
BIKEPACKING GRAND TRANSARDENNAISE
So you see that even a small country like Belgium, can offer a lot to bikepackers 🙂
Kind regards,
Berten DC