by
slhappy
Had the itch to get back out on the bike for another overnighter…got to scratch that itch this weekend. Loaded up the bike and did another nice loop through some more of the Inyo's.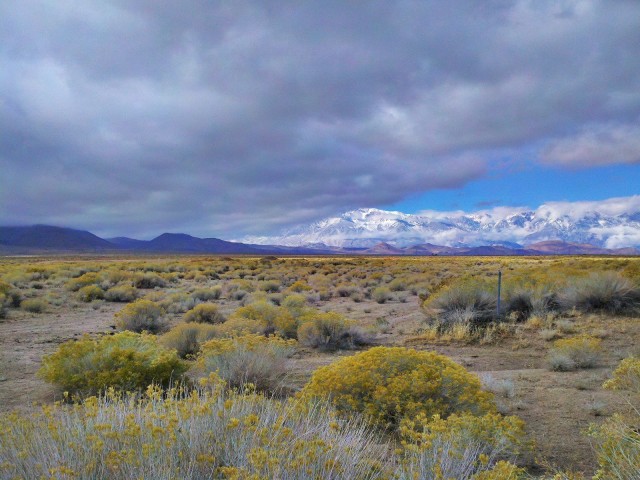 Started off with a nice overcast from the rain the night before. Snow in the higher elevations.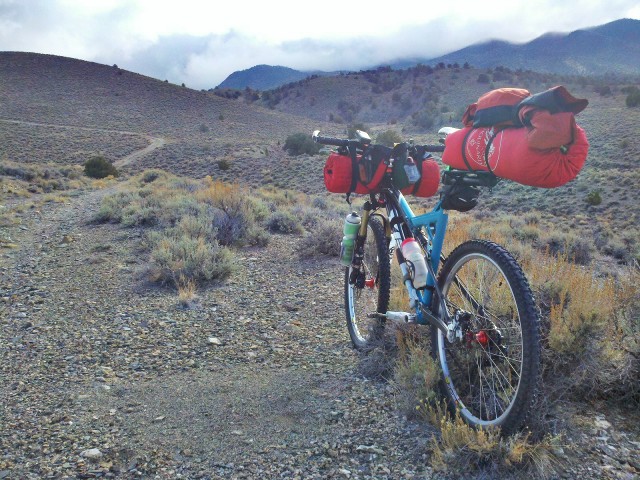 The rain/snow left the ground in perfect condition. During the summer months this stuff is sweltering in the 100's and the ground is dust. However after a good rain and some nice freezes the whole range comes into season.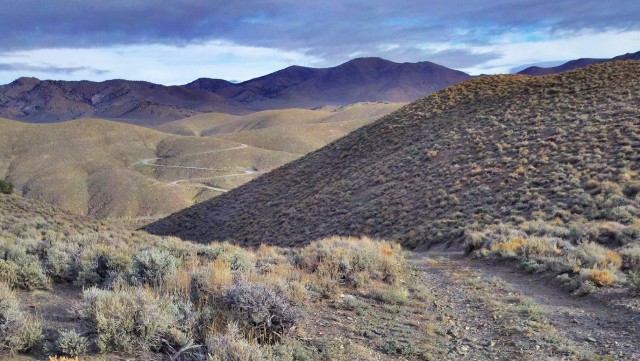 Some of the rolling hills through this subtle yet dramatic landscape.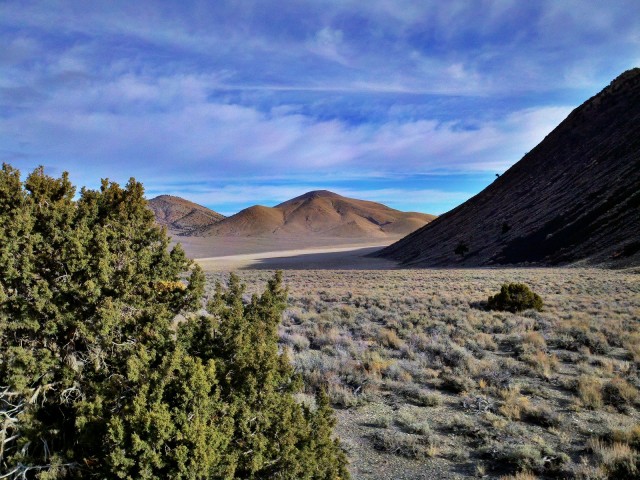 Valley and flats separated by colorful mountain ridges.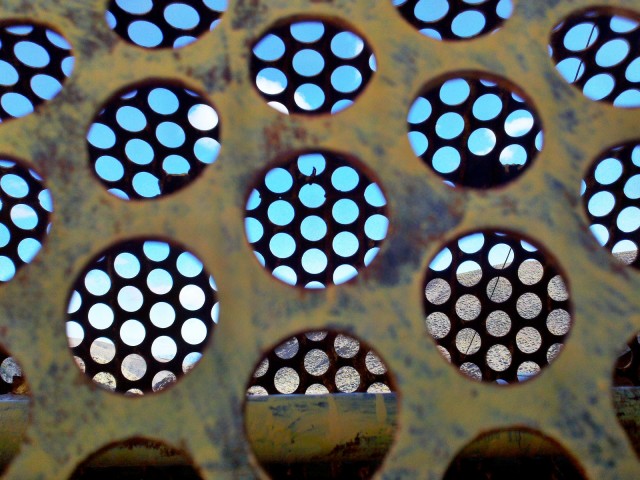 Interspersed by the random sampling of old mining equipment. The miners of old were some rugged folk.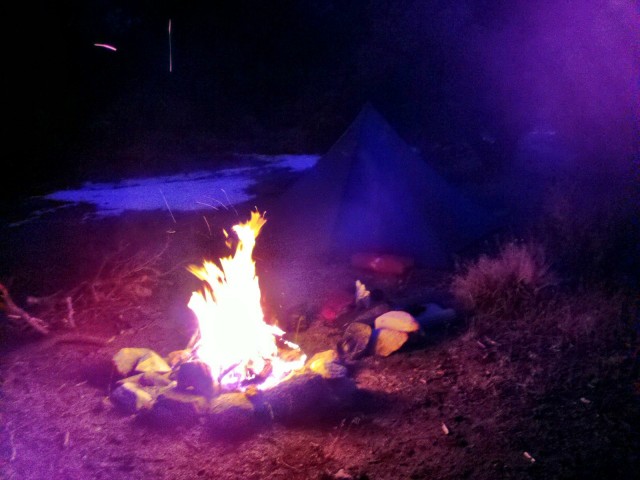 A good day cruising through the desert mountains leads to a sweet campsite complete with fire ring and endless wood to burn. The warm was welcome as the sun set.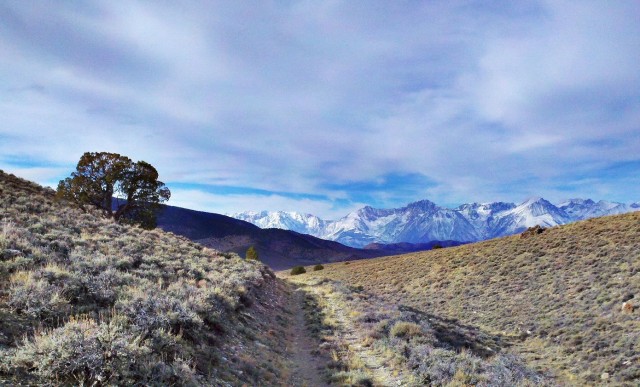 The road home. The Sierra Nevada loom overhead. It's getting closer to breakout the split and hit the snow!! One range for snowboarding and another for bikepacking…oh the curse of the mountains…

Profile of the overnight adventure. Camp was set at the peak past the 20 mile mark.
Overall, a good trip. Made a few minor adjustments to the set-up and it rode like a dream. Added more pressure to the suspension and mounted the bottle cages on the forks…both very welcome adjustments.
Signing off until the next itch needs to be scratched…