Routes » Great Divide Mountain Bike Route
by
ScottM
The Great Divide Mountain Bike Route was put together by Adventure Cycling in the late nineties. It has since become the definitive route for dirt road bikepacking.
GPS Data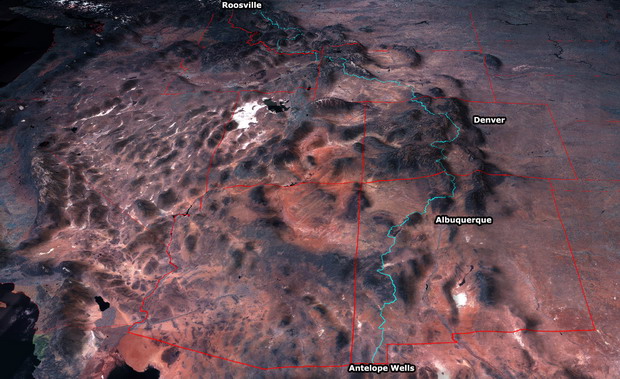 3D image from TopoFusion software – click to enlarge
TopoFusion's Divide GPS Page holds the most used GPS track for the route. This track was used to generate the elevation profiles on the official ACA maps, and also to correct ACA's GDMBR waypoint set.
ACA's official GDMBR waypoint set
Trip Reports
Scott and Paula's 2004 GDMBR trip
Links
Adventure Cycling Association's Home Page
ACA Official GDMBR page
Tour Divide – another race along the route that includes the Canadian section.
Wikipedia page on the GDMBR