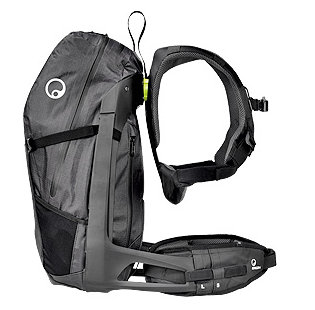 A cycling backpack built to take the punishment of a TransAlp race or your day to day commute. Double the capacity of our BD2, the Flink® Link ball joint equipped BC3 features a lightweight frame and allows for natural freedom of movement for the upper body yet still provides optimal load distribution. The BC3 utilizes a high-tech, heavy-duty water proof material (water proofed on both sides), with water resistant zippers, a helmet holder, internal compartments to keep you organized and a sleeve for a hydration bladder. The BC3 can carry your gear on an overnight mountain bike trip or your office clothes and laptop on an everyday commute. Gender specific carrying systems available in two sizes.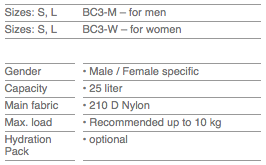 Please rate this product: (no login required)






(63 votes, average: 3.57 out of 5)


Loading ...