JET Roll – RED X
Matte Graphite with black stitch and black trim ( shown : other colors available )
Model Details :
RED X – The designation given to military aircraft mechanically unsuitable for flight . . . The JET Roll RED X is made to carry the essentials to get you back on the road or trail and finish the ride.
The RED X is designed to carry a folding road clincher or tubular, CX, or touring tire up to 700 x 42c along with spare tubes, tools, co2, and a compact pump. With it's unique expansion capability, the JET Roll RED X will also accommodate a 29″ x 2.10 mountain bike tire.
The JET Roll RED X includes two blue JET Roll Tube Bands and two black JET Roll Tire Bands.
The RED X comes standard with two black leather straps for fastening and attachment to the bike, saddle/seatpost, or cycling gear.
JET Roll RED X Max Tire Size ( folding tires only ):
1 – road, CX, or touring tire up to 700 x 42c
1 – mountain bike tire up to 29″ x 2.10
2 – standard road tires up to 700 x 25c (side by side)
Example items / contents in pictures are not included.
Visit www.justenoughtools.com to view the entire 2016 line of new JET Roll products.
See pictures below of various JET Roll models.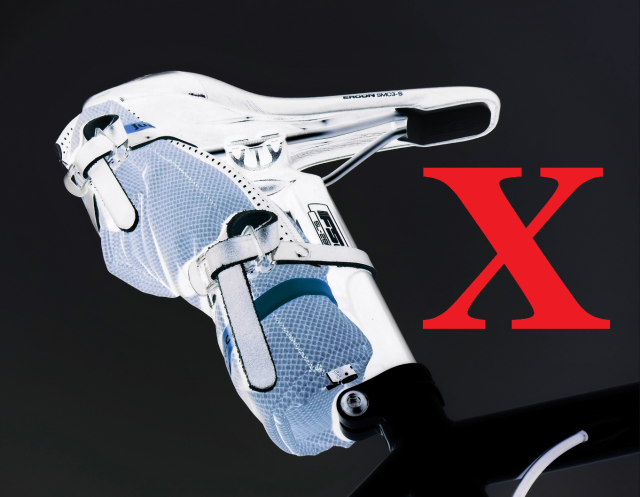 March 9th, 2016 in
Bike Bags
,
Gear reviews
,
Tools / Pumps
| tags:
jet roll
,
jet roll black widow
,
jet roll gray ghost
,
jet roll hypersonic
,
jet roll ii
,
jet roll mtb
,
jet roll phantom
,
jet roll red x
,
jet roll supersonic
,
just enough tools