Hydration » Sawyer Water Filter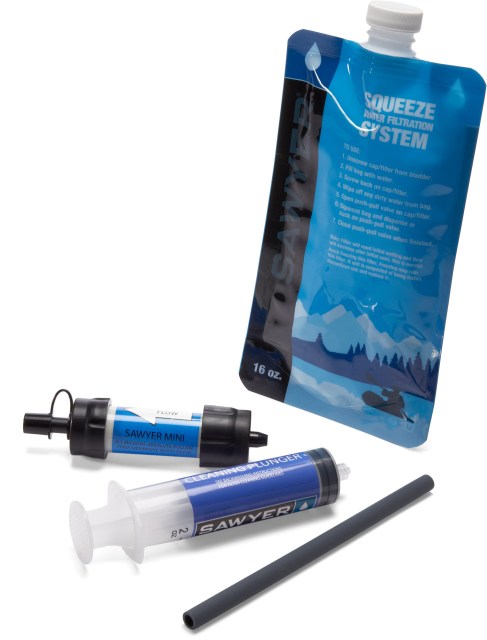 The 3.5 ounce Sawyer Squeeze Water Filtration System is the most technologically advanced and durable, yet incredibly simple to use water filtration solution on the market.
Winner of BACKPACKER Magazine's highly sought after Editors' Choice Award in 2012.
Don't ever pop a pill, pump a filter, or wait for filtered water again. With a life expectancy of 1,000,000 gallons, the Sawyer Squeeze filter is truly a lifetime of water in the palm of your hand.
Product Website: http://sawyer.com/products/sawyer-squeeze-filter-system-sp131/