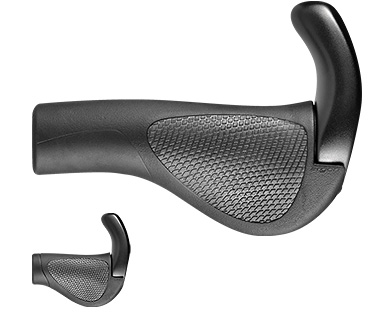 Multi-position grips with integrated cold forged alu barends, which have a dual function acting as the clamps for the grip. The shape of the grip is identical to the GP1. The GC2 is the replacement for the older R1 model. It features a longer, ergonomically optimized barend, which is adjustable in terms of its angle on the bar. Its size and shape are ideal for small to middle sized hands (Size S: 6.5 – 8.5) as well as for middle to larger sized hands (Size L: 8.5 – 10.5). The barend and the support platform on the grip can be independently adjusted for the correct angle to allow optimized fit for individual saddle position and riding style.
Please rate this product: (no login required)






(68 votes, average: 3.53 out of 5)


Loading ...