Personal setups » Scottybeam's Bikepacking Setup and Banjo's in the Woods.
by
scottybeam
Labor Day weekend I finally got a chance to test out my new frame on an overnighter into the George Washington Forrest in VA.  No crazy mileage here as this was a newish setup, but I thought I'd share.
Voodoo Wanga (25.6lbs without bags)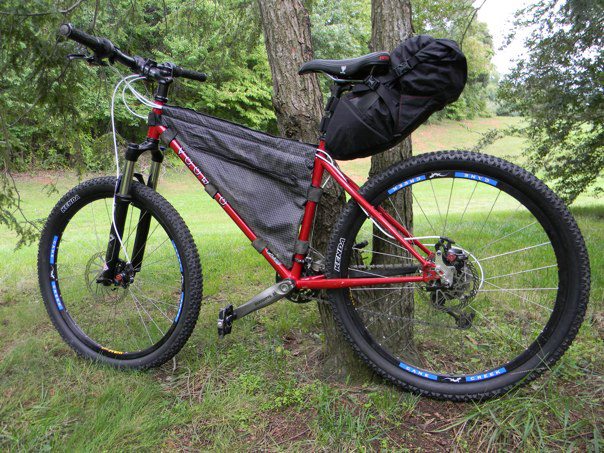 I made the frame bag myself.  The seatbag is an Revelate Designs.  Not pictured is my tent roll that I strap to the bars.  I found this cool Sierra Designs "Taquito" which organizes your tent pieces and rolls up.  It's great because it's sturdy, has straps built in and costs 16 bucks.
Here is my gear that I brought: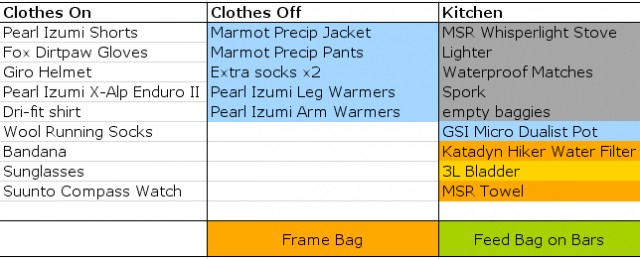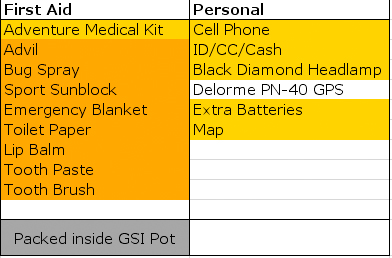 The trip was in the George Washington Forrest in southwestern Virginia.  Total mileage around 40 miles starting at 734 feet in the valley and ending around 4100 feet at Meadow Knob to camp.  There are drinkable springs and a few primitive sites along the way.  But camping on a mountain top meadow is pretty okay with me.  Here are a few trip picks.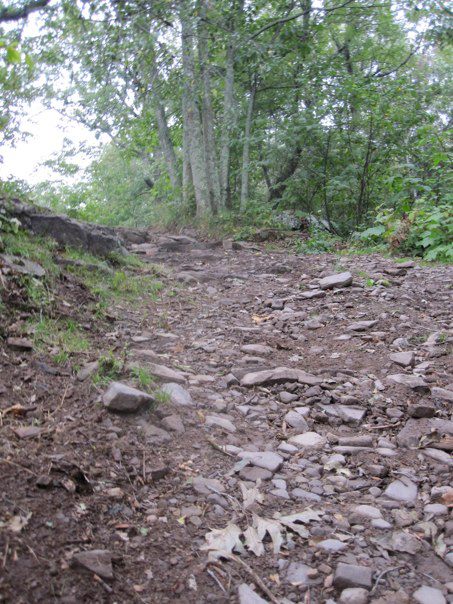 Some rocky climbs!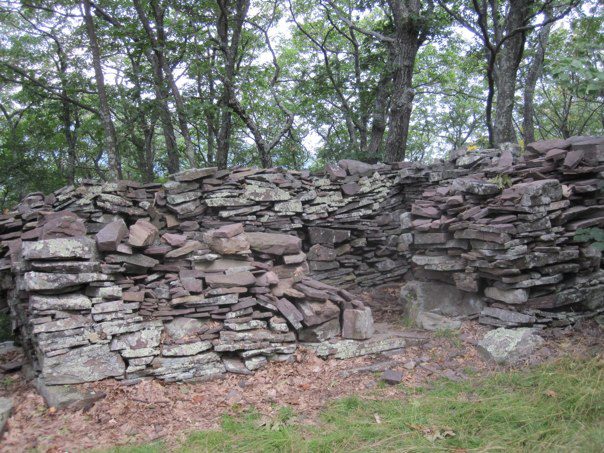 Old structures along the way.  One of the things I love about the VA back-country!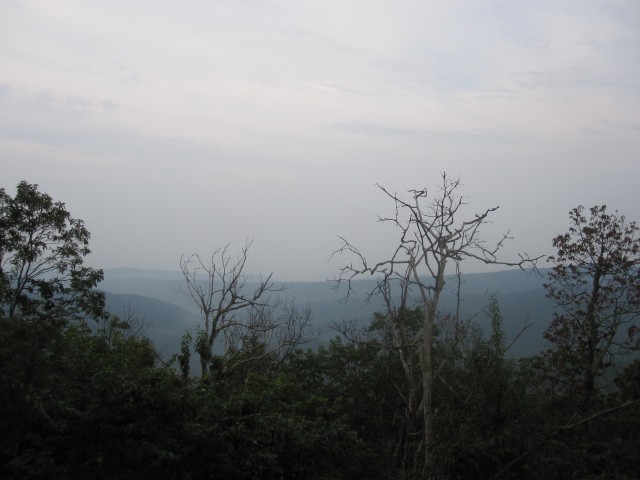 At the top of the first peak.  Now on to ride the ridges for about 10 miles 🙂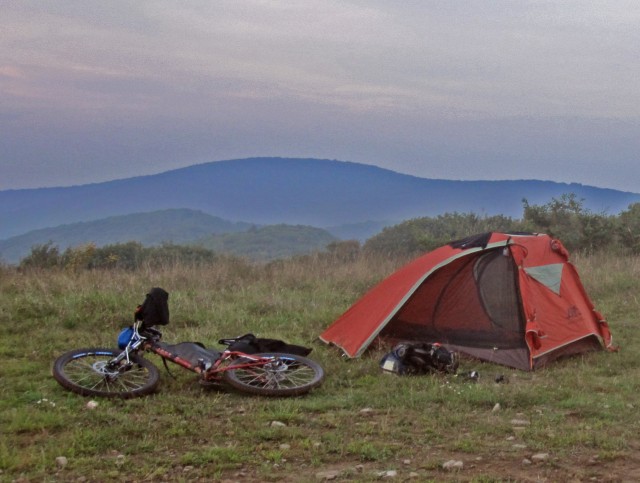 Camp set – Sunset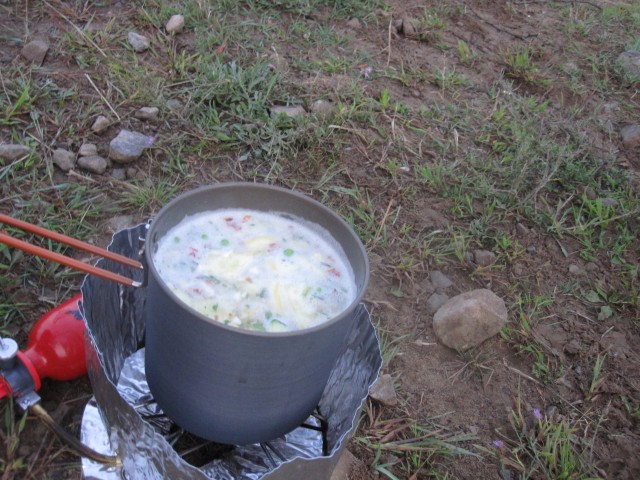 Egg noodles veggies and bacon!!!  Courtesy of my buddy Neal.  Quite the camp chef.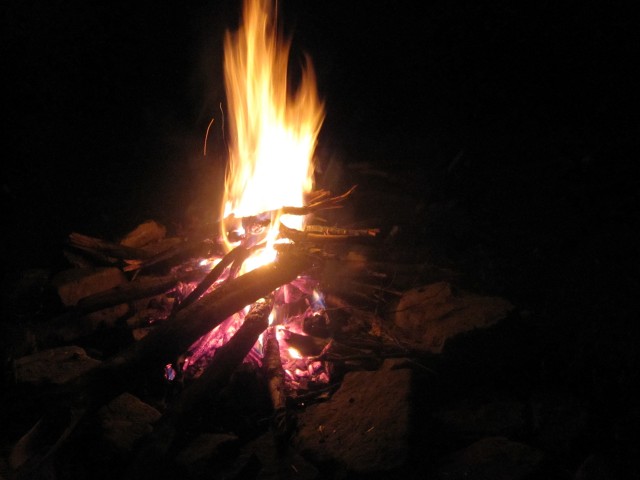 Sunrise.  My buddy's still asleep back there, but someone has to get the bags out of the trees to get breakfast 😉
All in all, perfect.  Weather in the low 70's.  Great biking.  The only weird part (and I wish I'd thought to take a picture of this!) was being awoken at 1:30a.m. to a tapping on my tent wall accompanied by a strange voice saying "aye, ya in thur."  A bit nervous, I grabbed a knife and a lantern and answered "yes."  I Exited my tent to find to young guys in wife beaters who were off-roading nearby and had gotten lost.  They saw the fire and made there way over to ask for directions…Whew.  For a second I thought I heard banjo's in the woods 🙂