Trip Reports » Wyoming Stage Coach Road
by
Arctic
This was a trip from last summer.  It was a loop from Sheridan, WY to Tongue river canyon and back.  I traveled along the old stage coach roads (gravel and two track).   I didn't want to get too far from civilization as this was my first experience with bike packing.  It wasn't an extreme trip, but it was fun.  Total trip was 68 miles according to the bike computer.  This was mainly to try my hand at bike packing and test the gear.
After trying to decide whether or not I wanted to do this, I finally decided to go for it.  Unfortunately the temp was now around 95 degrees at 11am.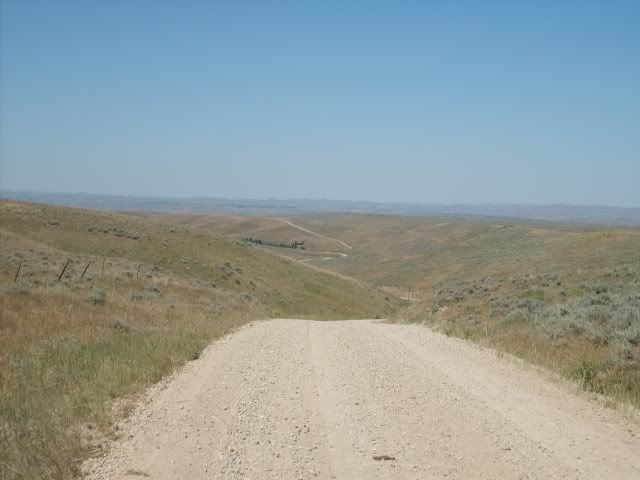 Long way to go..  It only got hotter.. it was up to around 100 degrees now.  I came across at sportsmans club in the middle of nowhere.  Nobody was around, I chilled out under a tree for a bit to cool off.  I'm really glad I tossed the extra water on top of my sleeping bag.  I had my 2 L hydrapak, and  2- liter bottles of water.
Some info on the stagecoach roads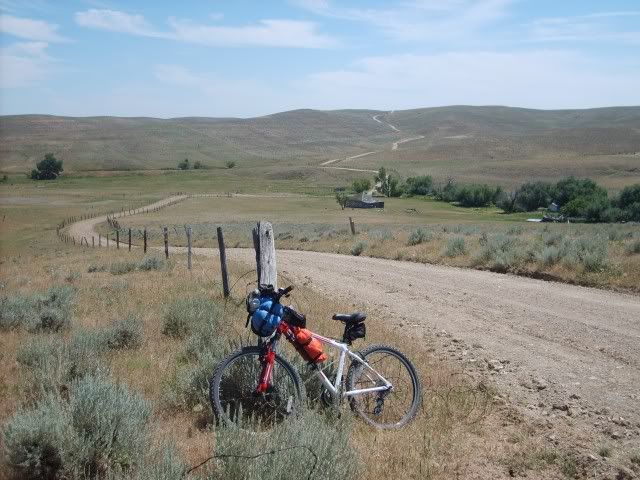 It turned to 2 track after this, I didn't take to many pics of this section, I was pretty much just in the zone having fun riding the roller coaster like hills.  Where I missed my turn, which unfortunately added a few miles of pavement to get back to where I was headed..
WATER!!!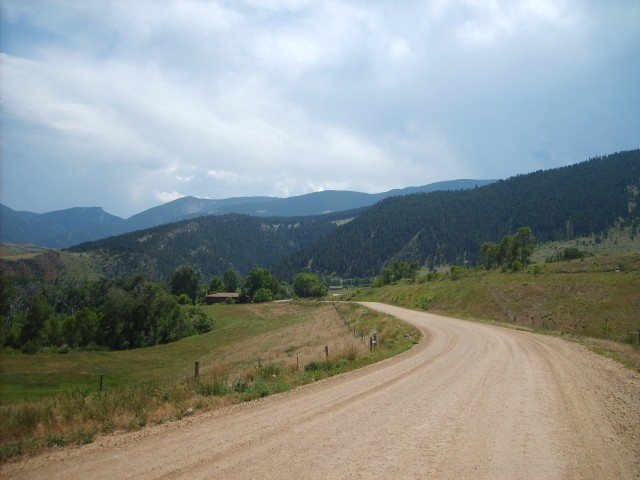 Finally got to Tongue River Canyon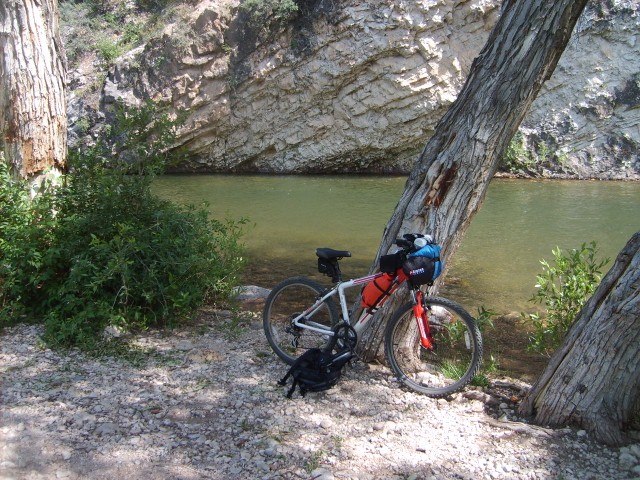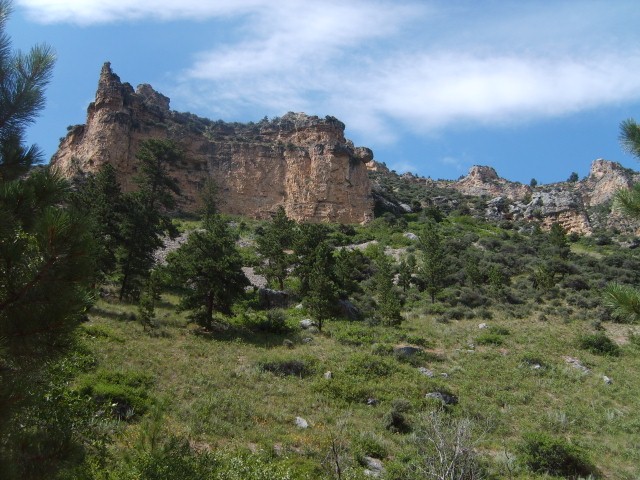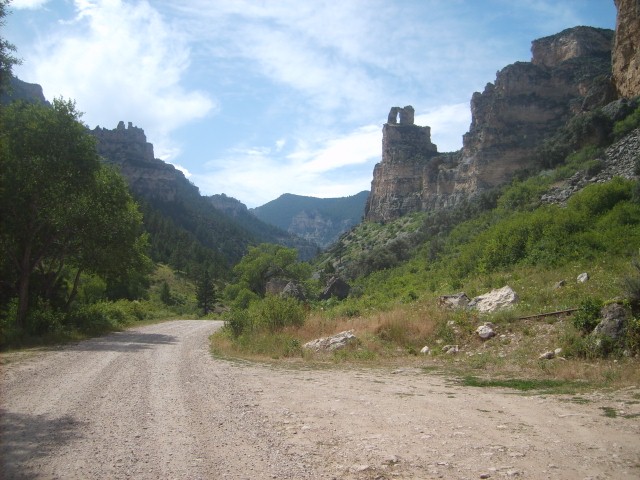 Yummm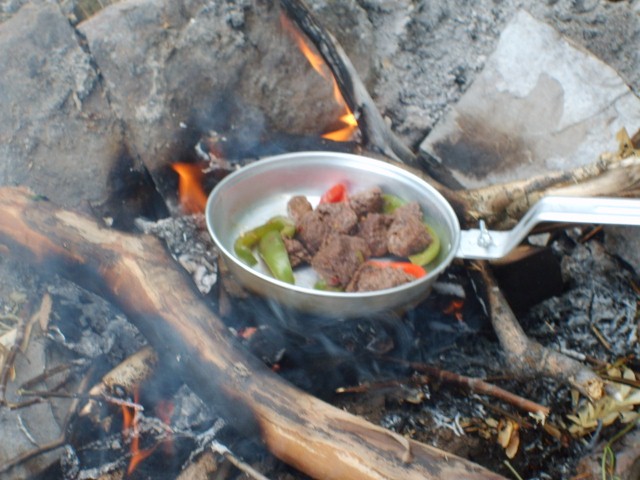 I explored the canyon a bit, had an excellent supper then settled down for the night..  And awoke to a flat tire – damn thorns.
The ride back was a bit cooler as I got going earlier.  Scenery still beautiful..  Ride back was relatively uneventful, outside  of some cows hogging the road..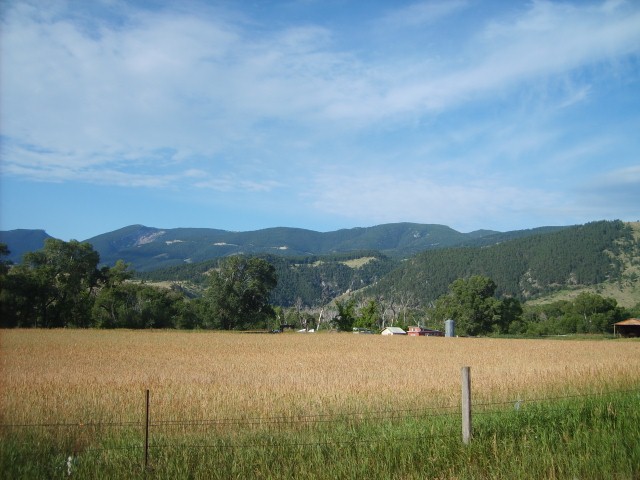 HOME!!!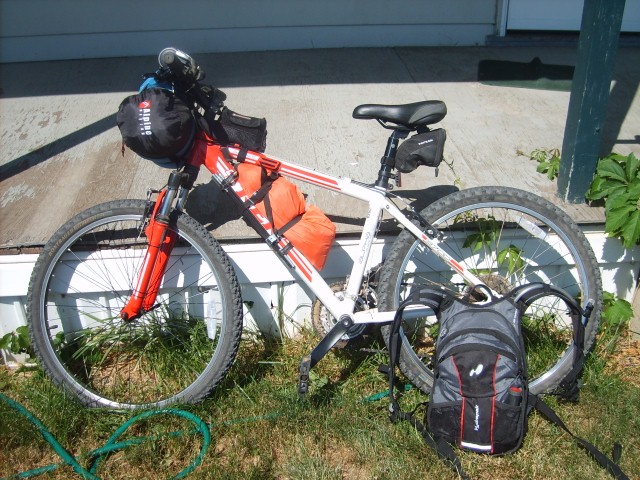 The setup-
GPS, map and phone in stem bag.
Sleeping Bag strapped to bars.
Tent strapped to down tube in bag, Tent poles taped to frame.
Standard tools in seat bag and back pack.
2 liter hydrapak – tools, food, matches, etc..
2 x 1 water liter bottles strapped to handle bars
Conclusions-
Need to improve sleeping bag strapping it shifted a bit.
Bike rode pretty well and total setup was not too heavy IMO
Glad I carried the extra water.
Freezy lid containers worked well for overnight trip
I missed my clipless pedals