by
jhl99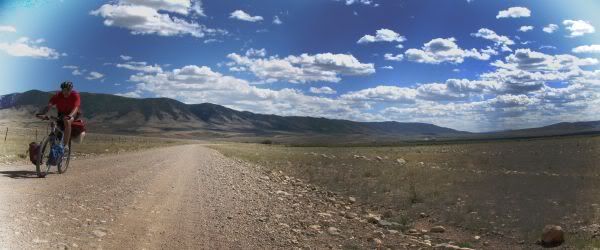 Approaching Centennial, WY.  Sheep Mountain in the background.
This report is a short on words… I orginally did a decent writeup, then fumbled with Word Press and all was lost…
September 2011,  a road trip out to ID to go mountain biking…   Checking the map, this area in WY looked like a good place for an overnighter to break up the drive a little bit.
Google Map of planned route.  Note:  road the route in a counter-clockwise direction.  Cut route short at blue connector because of rain. 
Left car at one of the trailheads at the S end of Sheep mountain and immediately started the climb up Sheep Mountain.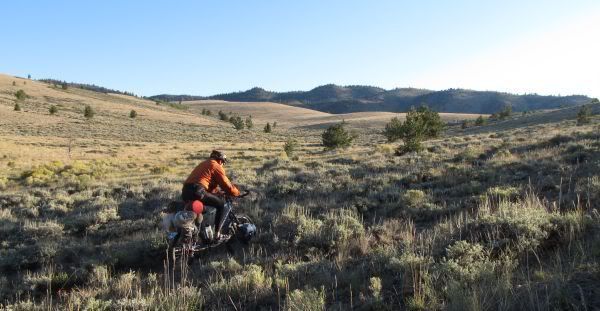 Starting the climb on the S end of Sheep Mountain
 As I recall, the climb to the ridge was  all ridable.
 Approaching tree line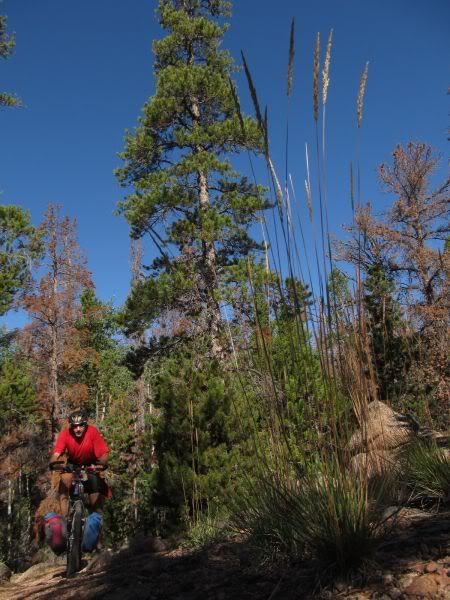 At elevation, the damage done by the Pine beetle was evident and widespread.  There are going to some major forest  fires in the future.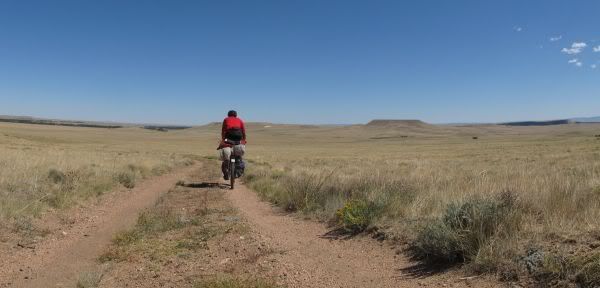 Back in the valley after the N end descent of Sheep Mountain. 
 Nice Gate
Climbing Ehlin Road
Along Rob Roy Reservoir
 Frontier Fake
Logging in Process

 Rail trail along Lake Owen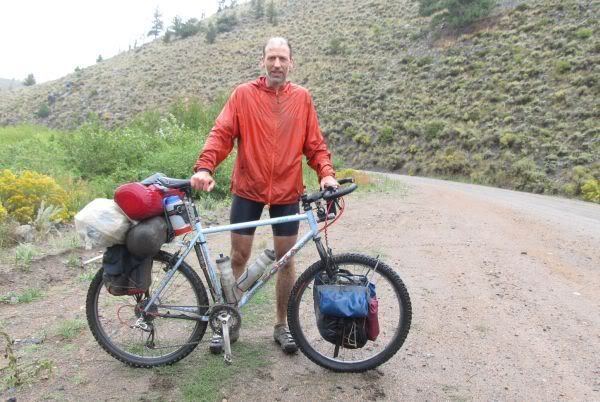 Rain and mud win.
All and all, not a bad ride.  Definitely not a destination in itself, but not bad for a short layover.
JHL99
January 2012