by
jhl99
My last trip to the Adirondacks was in 2008. It was time for a return trip. Various constraints limited me to a 4 day window to squeeze in a 3 day hybrid tour and a 1/2 day of puttering around.
Full slideshow (Pics shown here plus maybe 15 more)
A little latter in the fall is preferred for better fall color, but you take what you can get.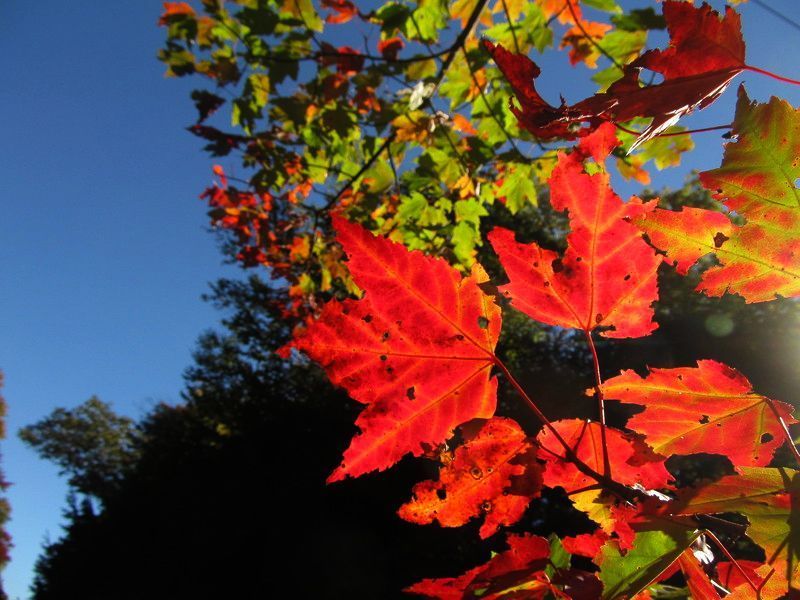 Maple On.

Canoe Portage Landing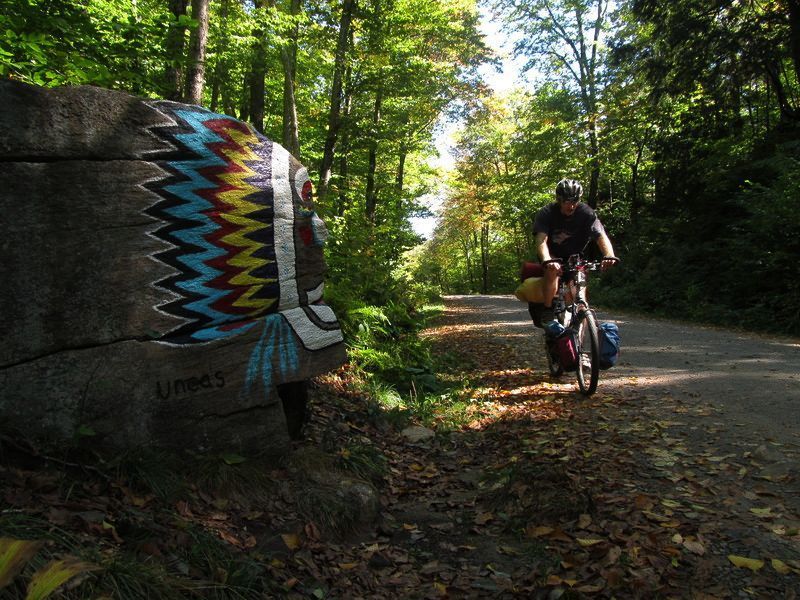 Uncas Road Art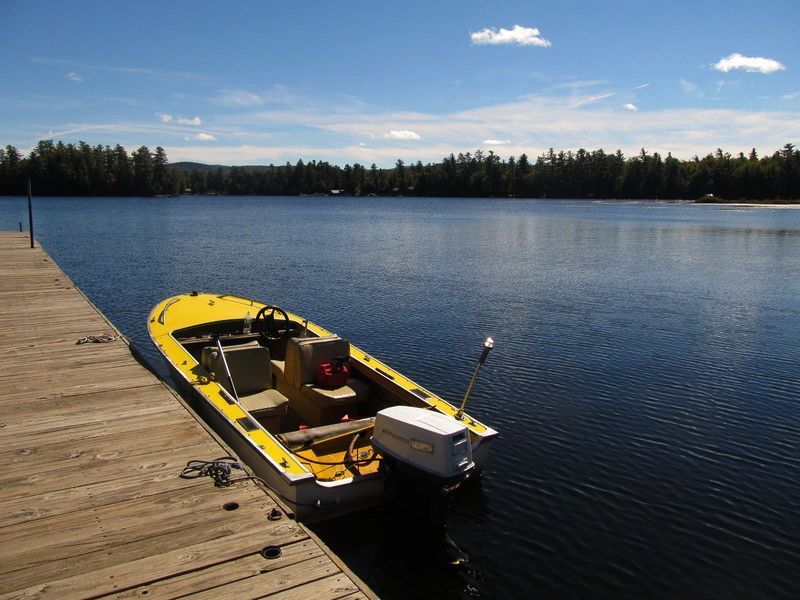 The Banana Boat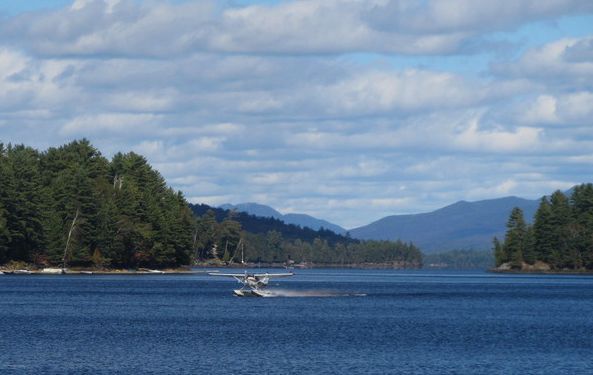 Long Lake Float Plane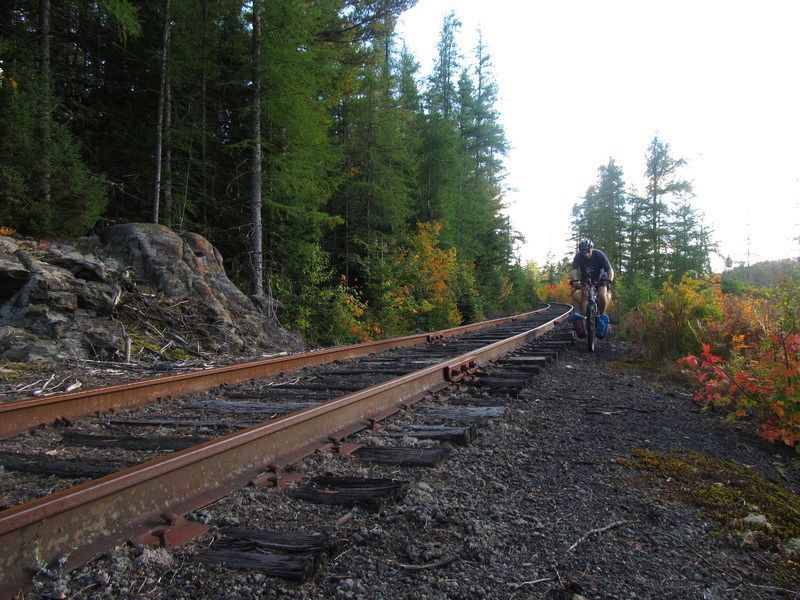 The abandoned railroad tracks… Current events in the region include a discussion to rip up the tracks and convert the railbed to a multi-use/snowmobile trail… this section was quite ridable as is… ballast wasn't any worse than 2B gravel. If this RR grade was a rail trail, this ride would have been a loop… maybe in a decade? More Info.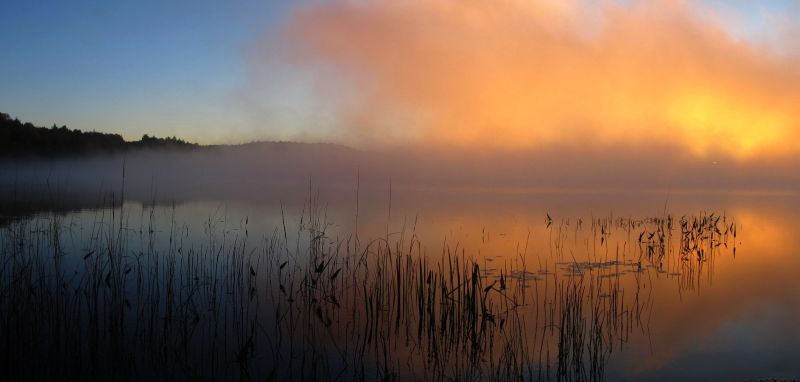 Burning Fog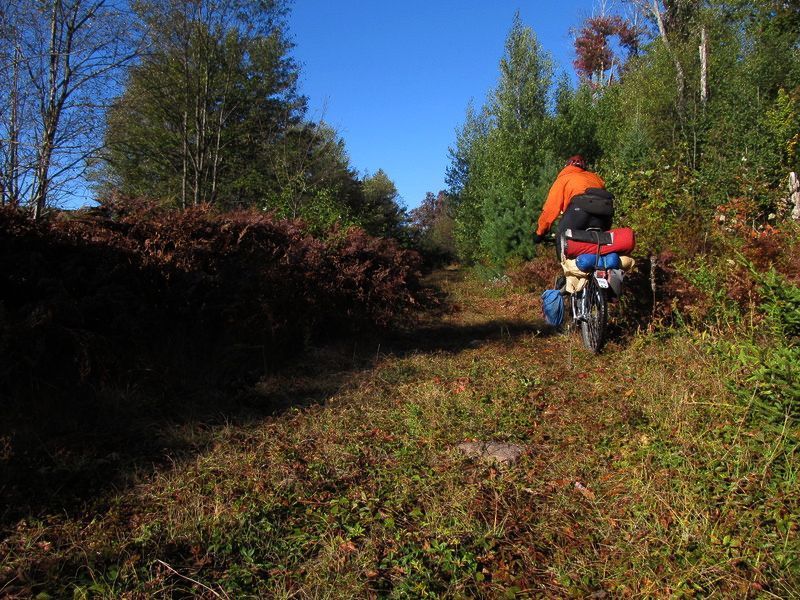 Old Jeep Trail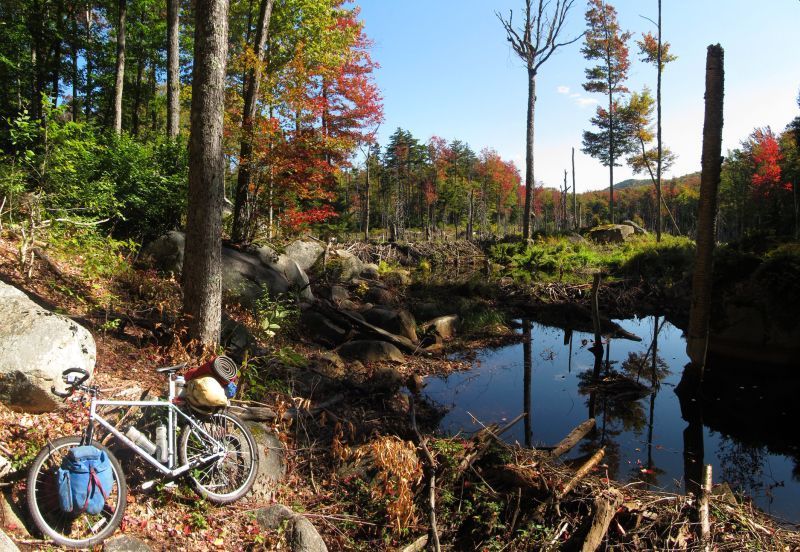 Flood City Beaver Style. There are 3 tiers visible.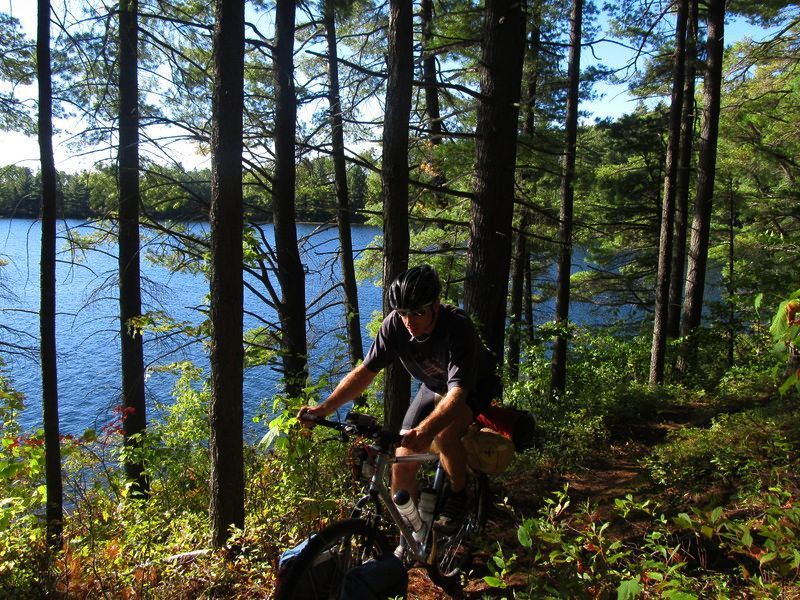 Clear and Crisp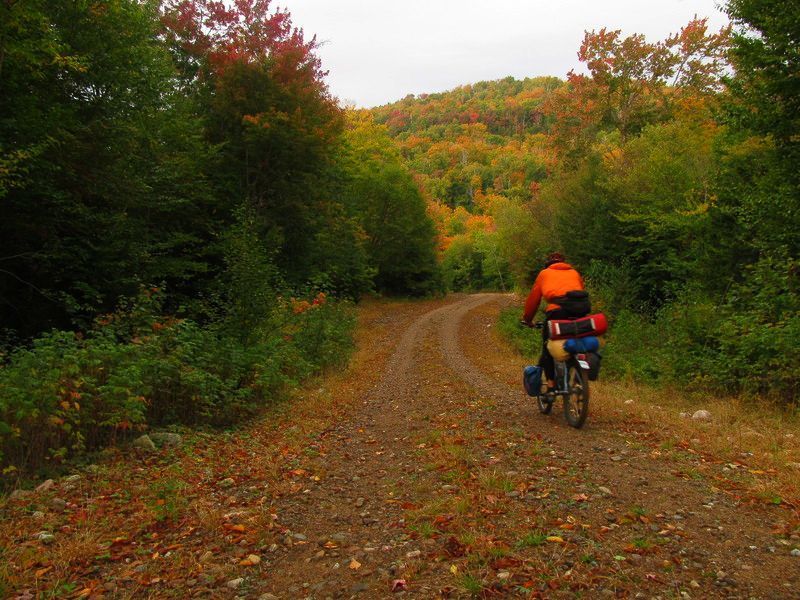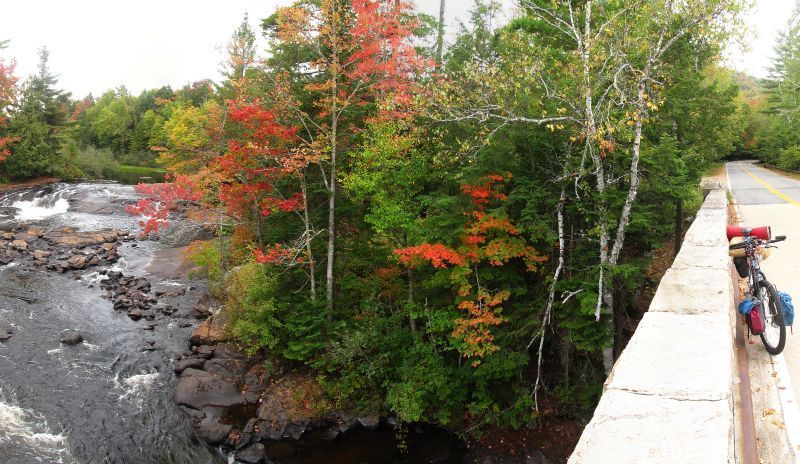 One Classic, One Not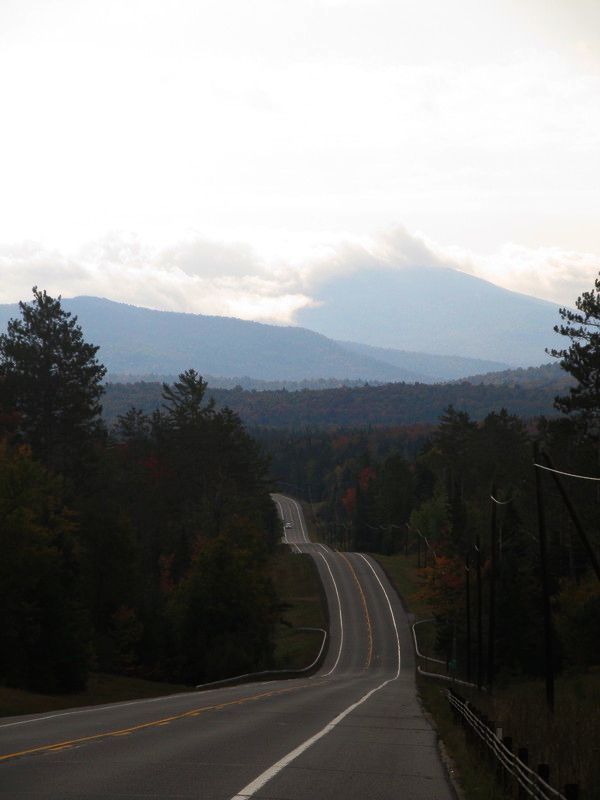 Blue Mountain Emerges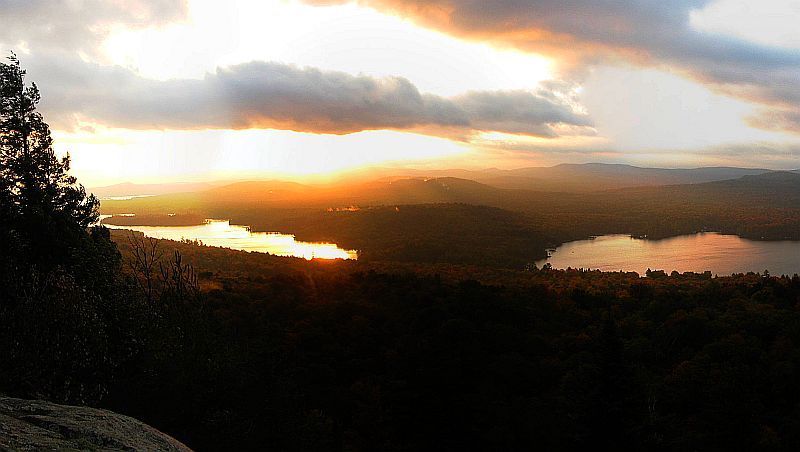 Sun Rises

Sun Set
How the Adirondacks remains off the radar mountain bike tourers is hard for me to fathom. The biggest obstacle is researching possible routes, but there are plenty of resources for that. As far as logistics, small towns everywhere, overnight parking lots are common at terrestrial and water trail heads. The area is glaciated so the rocks are rounded. The ground is a little sandy but generally firm. Water is not an issue. The trails are well marked with blazes and intersection mileage posts. There is an excellent forum dedicated to the area www.adkforum.com (a bit weak on the bike topic though!). And finally, I have never been anywhere where there are outhouses distributed everywhere, if you find a lean to, there is an outhouse nearby.
I'll be back again!
JHL99
September 2012