by
dallass
I did an overnighter up in the mountains near Santa Fe, NM.  The trails there have a lot of elevation change, which makes going up tough-but coming down really fun.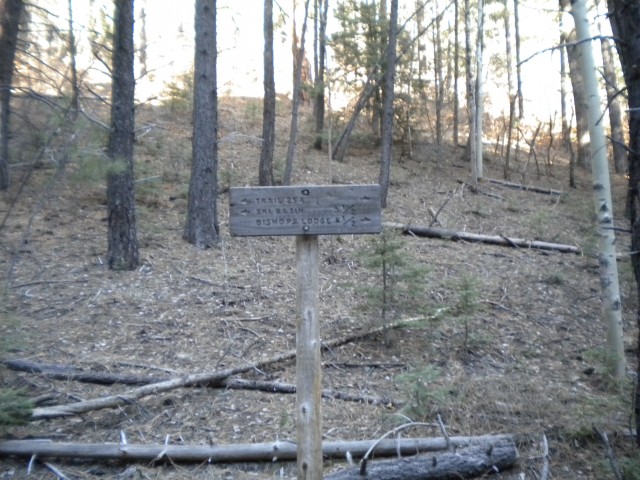 Most of my riding followed Tesuque Creek up from town towards the ski area.  This is not the most unvisited area.  I saw many hikers, other riders, but not many campers.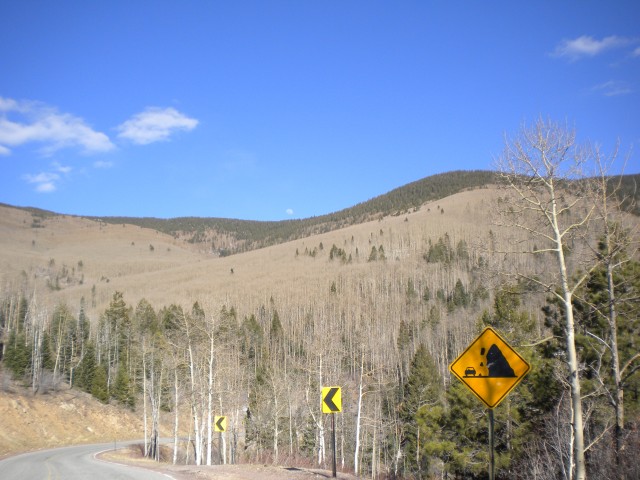 The trails are part of the Santa Fe National Forest system, which includes the Pecos Wilderness.  The wilderness encompasses most of the eastern half of the forest, leaving some good trails to ride on the west side near town.  I took my big bike, because coming down is so much more fun with lots of suspension, big brakes, and big tires.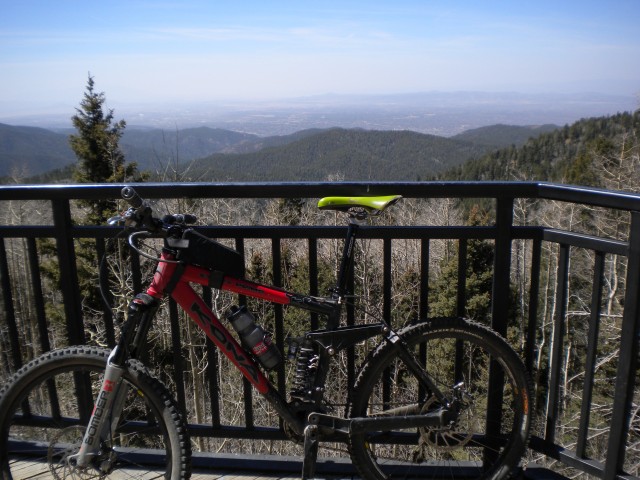 Dropping my overnight gear and stashing it at my campsite made it easier to push higher up. 
The way up was easier on the access roads.  They aren't the most exciting, but they take less hiking.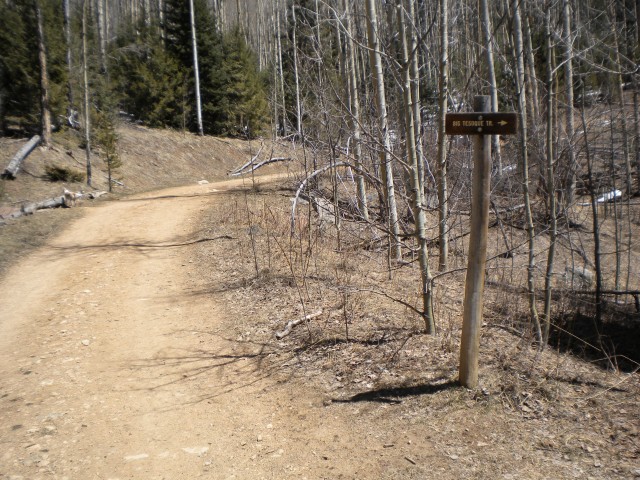 I did run into some snow pack on the section of Windsor trail just below the ski area. There were also a few downed trees.  This was kind of a drag.
But it was all worth it on the way down.  This is why I like to bring the big bike.
Another plus of this area is the reliable water.  A lot of New Mexico mountain trail systems are dry.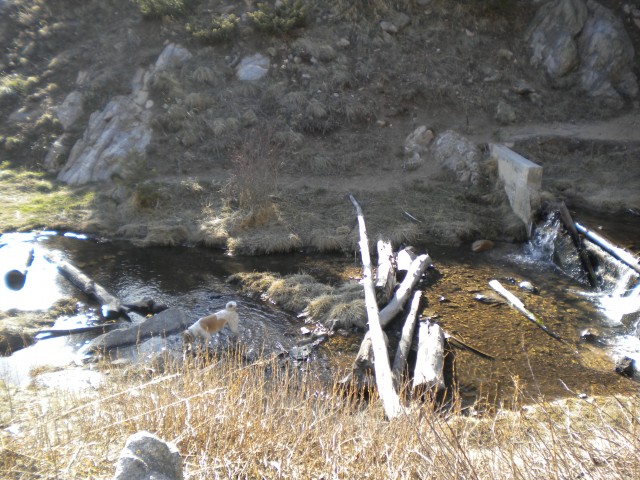 If you're into tough climbs, and are ok with seeing lots of other trail users, I'd recommend the area.