by
mikedeber
For about the past 3 years I've been wanting to do a big traverse of the Wasatch Range from Mantua to SLC, ending at my house. Through looking at guide books, maps and what not I found a link-up that would stay on the spine of the range for as long as possible. Earlier this summer I said, "Fuck it, I'm doing it this year."
Wed. night I rolled up to Mantua with my gf to spend the night in the car and start riding at dawn. Pistols at dawn. Before we were even done rolling out our bags we had a nice blast of light coming our way from a Box Elder Co. Sheriff's Deputy. What he wanted is beyond me. He said when he's bored he heads up to the area, so after he asked for our ID's and took down our info "just in case" he left. Yeah, that was weird.
I sluggishly got to pedaling around 6am after a few hours of on and off sleep.
The first 10 or twelve miles is an uneventful dirt road climb. I think the gain is just shy of 4K
Within the first couple minutes of singletrack was a hike-a-bike. I was plesantly distracted by these guys, there would be several goat heard sightings for the next few miles.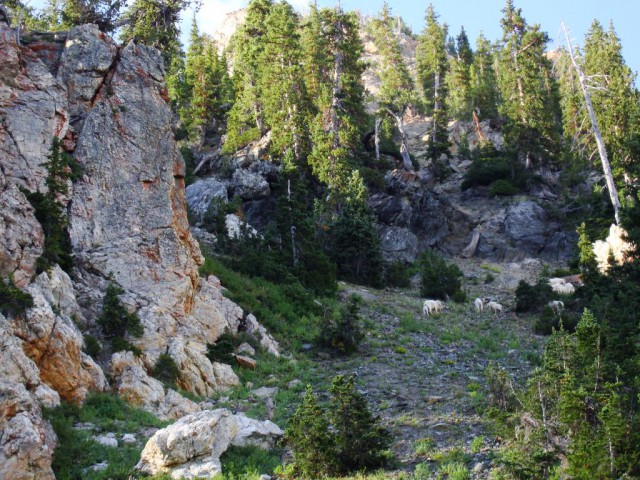 A little more climbing and the ridge was reached, ahh.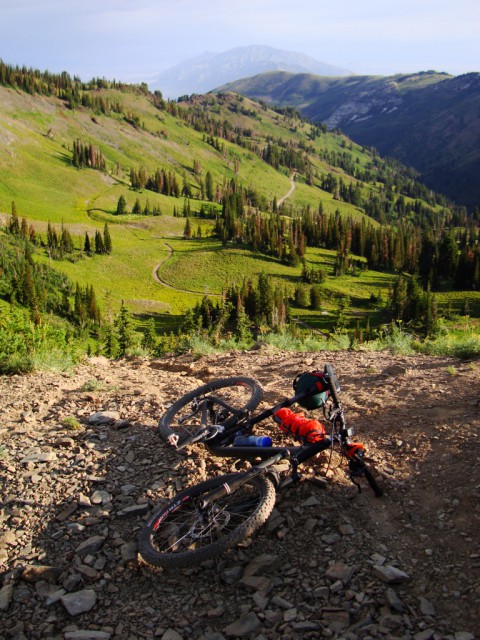 Looking down on Willard Bay and I-15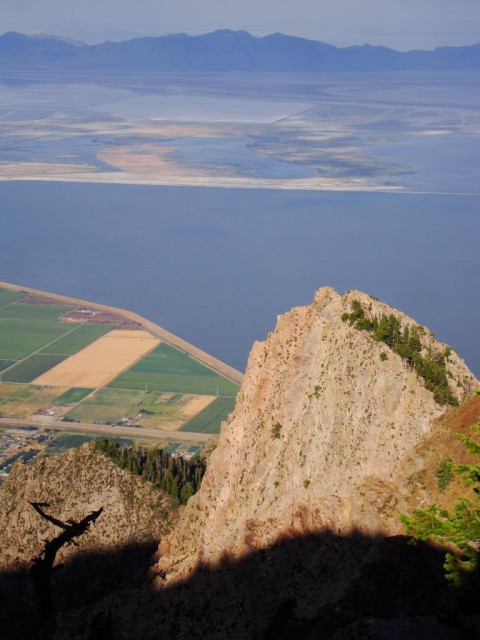 Yes, please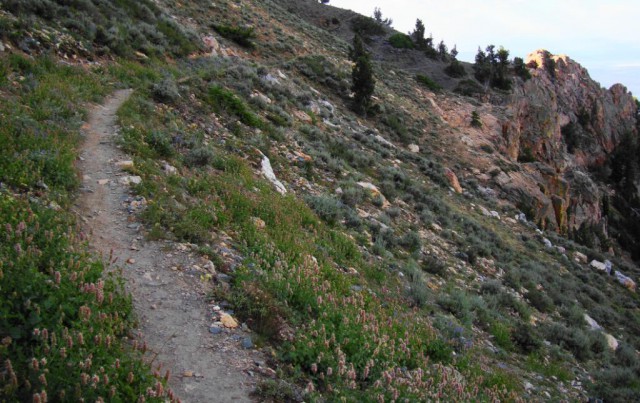 The trail from Inspiration Point to Ben Lomond is just plain stupid awesome. Lomond waits patiently: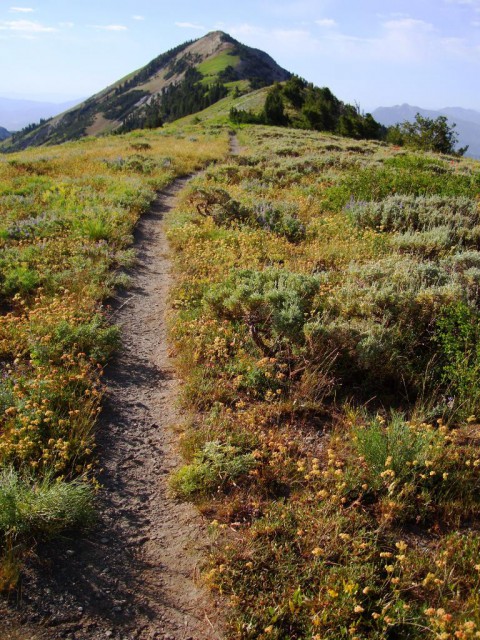 On the summit some Weber St. chicks asked me to take their pic. I asked if they could return the favor. If you look closely you can see them hiding as to not ruin the shot, so generous.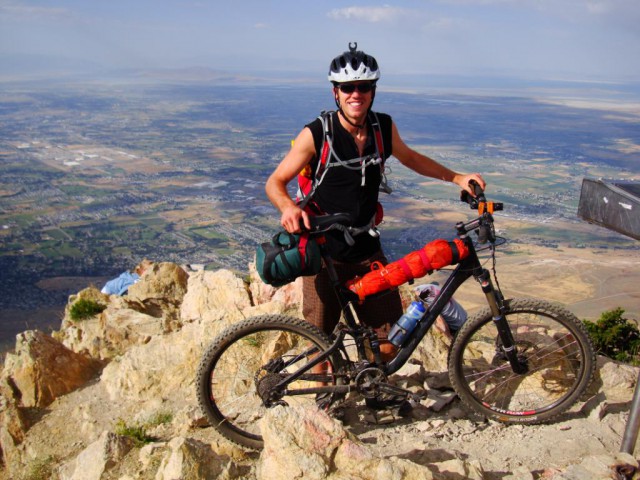 Oh and the downhill…

…it lasts forever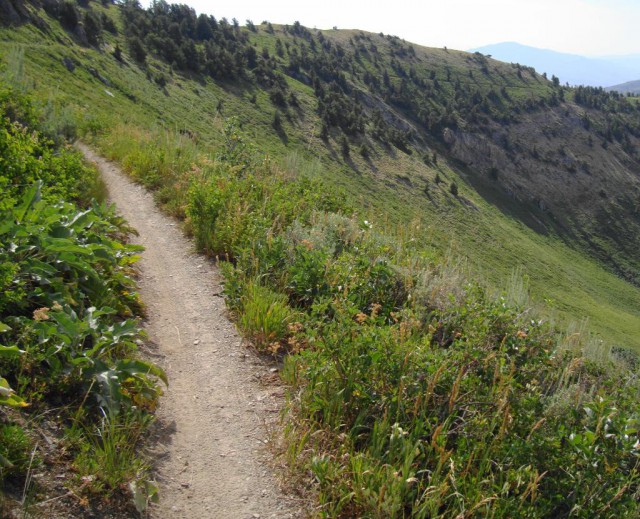 Some hiking had me back on the ridges of the Southern Skyline Trail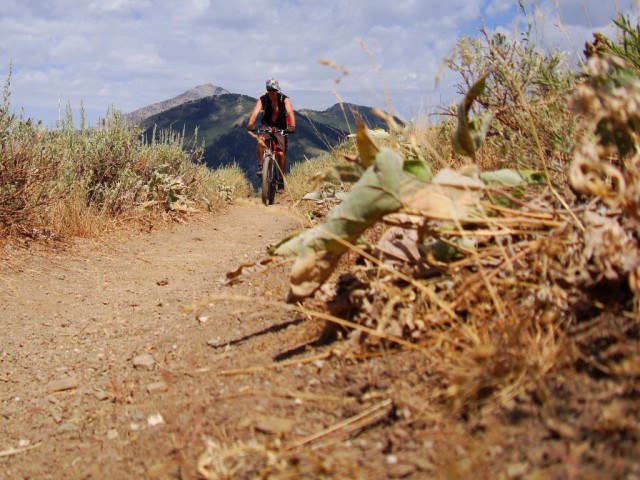 I figured that I would be kicking myself if I skipped the Lewis Peak spur. Glad I went for it. Ben Lomond Peak in the BG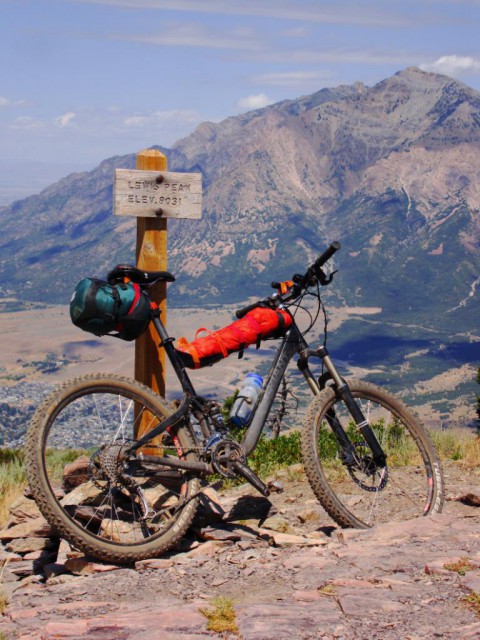 On my way back from LP this little plain buzzed me 4 or 5 times. It was cool as hell.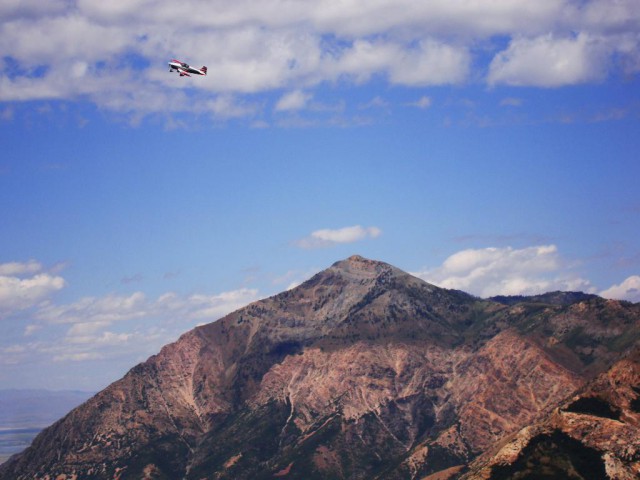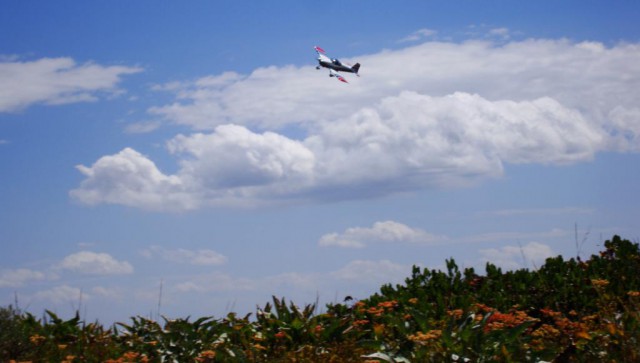 After another screamin' 7+ mile dh I took a swim in Pineview and got some water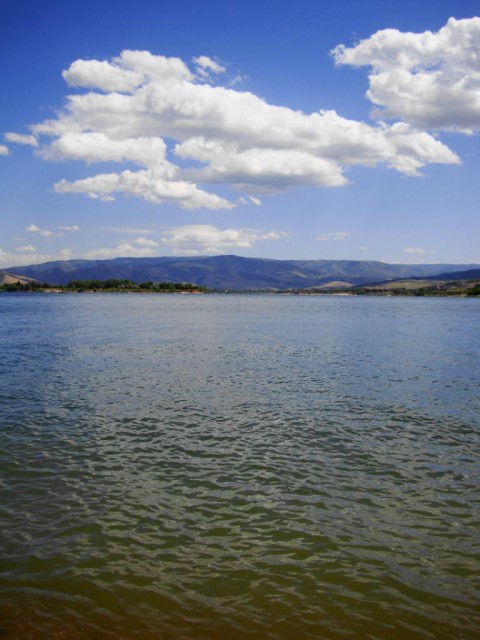 I climbed up to the base of Snowbasin where the ride changes pace dramatically. To the best of my knowledge there is no way to drop down to Weber Canyon on dirt. Following that there is no good way to gain the ridge to the south without going all the way down to the valley to the vest.
The first pickup truck that approached me at the Green Pond TH I thumbed down. He drove me to Weber Canyon and was going in a different direction than I needed so he dropped me at a gas station. I literally walked from his truck to one a pump and had a ride down the interstate lined up. That was too easy.
The second ride gained me some good beta on how shitty the Kays Creek hike-a-bike would be. From everything I could tell from research and talking to this dude was that the hike would be long, hot, steep, overgrown, and full of rattlesnakes. Sure looks like there is some nice singletrack on top though. I decided to skip it. It just sucks that I had to go so far while being that low.
After I got dropped off I stopped off for coffee on my way to the Layton to Kaysille BST. I devoured a big muffin and 3 espresso shots. I also snagged a huge peanut butter bar/brownie thing for later. A nice break it was.
At least the rich have a good sense of style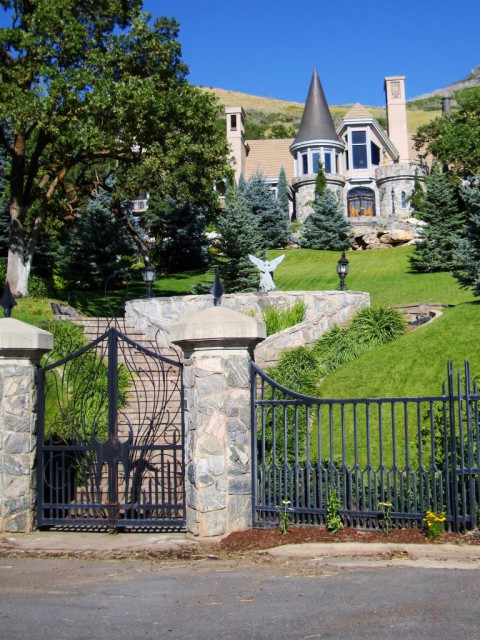 I opted to climb the dirt road up Farmington Canyon. Maybe it would've been more fun if I were on a ATV, Trike, truck, honda crx, or was shooting guns at the side of a hill. Redneck paradise, and the climb was long and dusty.
I made it to camp in the dark and slept nicely. Took this shot from my sleeping bag this morning. Then, promptly went back to bed for a couple hours. I was in no real rush for day 2 knowing it would be far less strenuous than day one.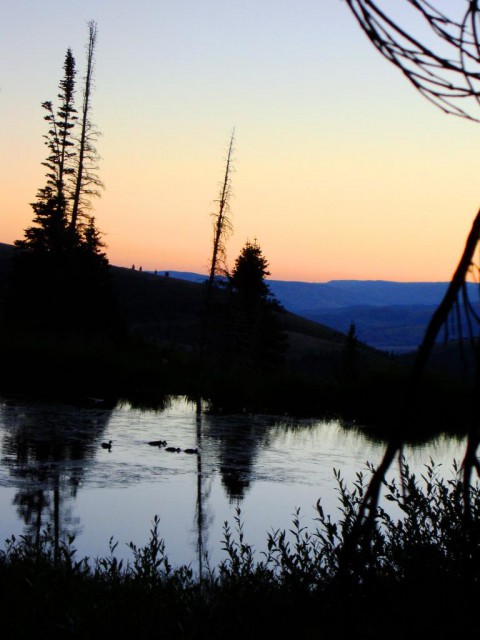 Day two started a lot like day one ended, with dirt road climbing.
On singletrack again, dropping in front of Grandview Peak.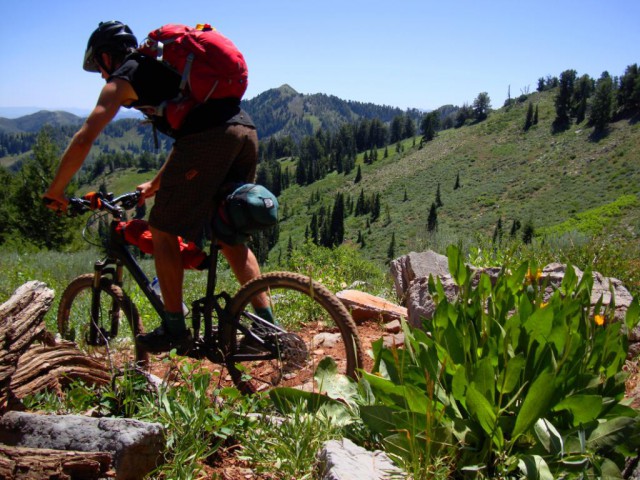 The Sessions Mountains trail is cool. Not as amazing as the North Ogden stuff, but cool in a remote, you won't see anyone for several hours sort of way.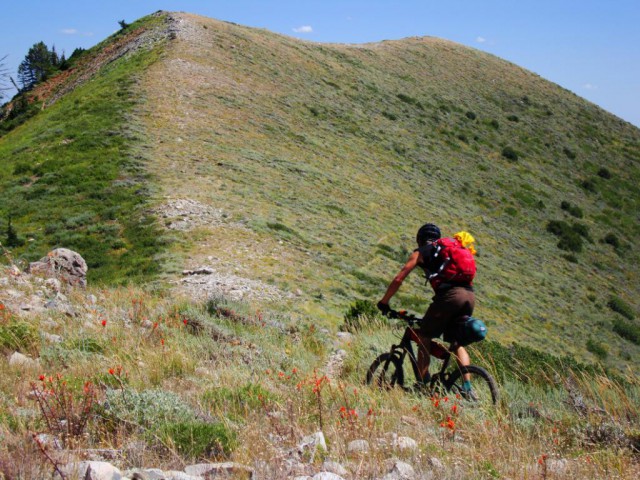 I kept rolling on the Lookout Peak trail to Killyon Canyon and finally down Emigration to finish off the tour. The End