by
glezher
Hi  there !  we are the Gonzalez Abrego,  a 5 party family,   I have always tought that we, the Regiomontanos are very lucky because we have a lot and near places to get into outdoor life , if we want desert, we get it at 30 minutes,  the same as rivers and  forest.  the shame is that in this times in Northem Mexico we can´t  be safe even in this places so we are scared and the better is to be at home.
So we decide to ride a 2 hour trail in Chipinque, a private park just 20 minutes from Monterrey N.L. Downtown, they have all the tools, people and infrastructure to keep all their visitors in a safe mode, I invited an old friend of mine and his daughter,  we were short of one bike so guess what ?,  ..I had to bougth that new disc brake Pro-flex bike I have been seeing during 2 past weeks (well, have to confess, I have not ride it, cause my wife ride the new bike, felt a little of guilt !).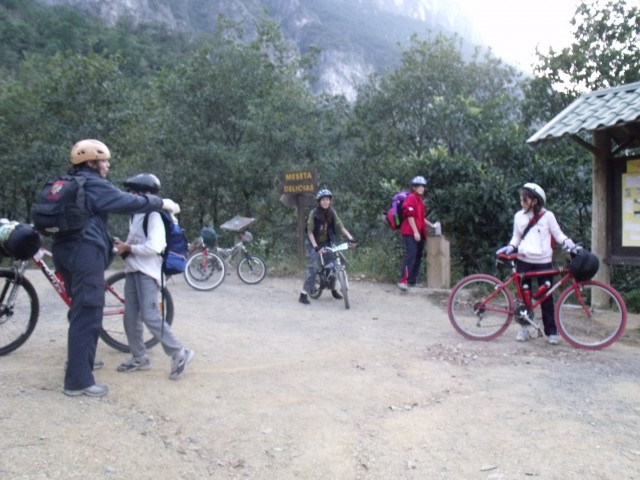 After 30 minutes of packing all the things we carried in 7 backpaks (3 liters of milk, a dozen eggs, ham, nissin soups, chocolate, 2 dozen tamales, Cookies, potato chips, propane tank for a heater, and a little gas  lamp, a litle grill for solid alcohol cans, and of course our tent and sleeping bags) we hit the road, it was a beautiful trail full of pines, encinos birds an squirrels,  it took about 1:30 hour to get to Mesa del epazote, all the camping site and facilities just for us.
We had dinner, and that chocolate milk was so delicious, at "cold" temperature (about 10 C) we slept a little cold but the heater helped, the next morning the kids played with the frisbee we carried, and we took a 2 hour hiking route, ate that tamales I told you.   at 3:00 PM we return to the trucks and took about 1/2 an hour to get there because it was down hill.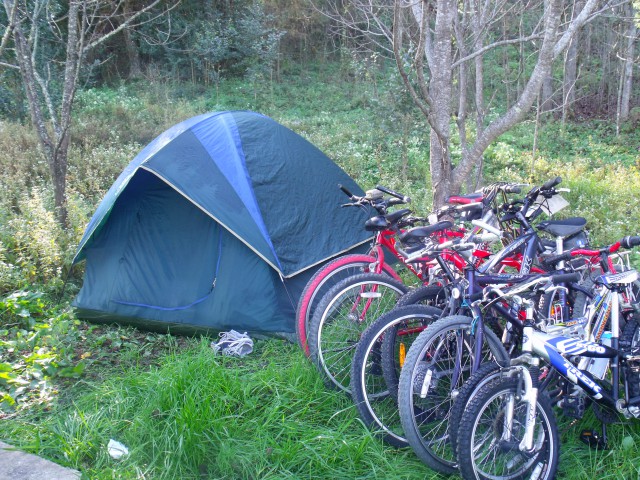 I strongly recomend it , the best part is that we have this place just 5 minutes from home