by
slhappy
Hey all… first post so trying to get it right. Also, first overnighter on the mountain bike. A whole new world awaits me…
Loaded up the Yeti and took off into the expansive Inyo Mountains for some remote exploring and some senic vistas. After about 5 grand of climbing I set up camp on the ridge. I figured I'd endure wind to take advantage of the grand views.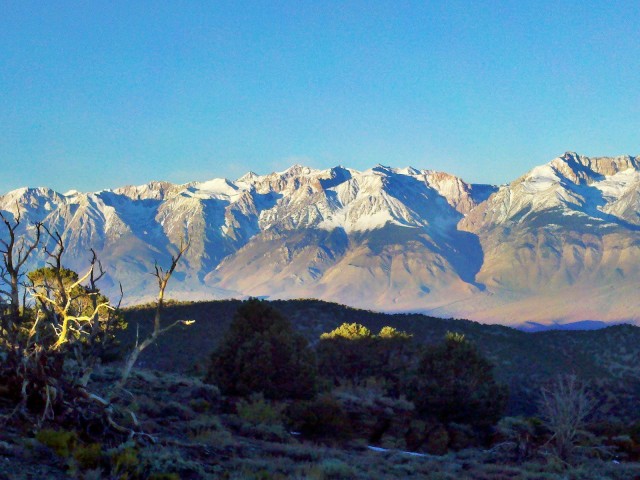 The Sierra Nevada just before sunset.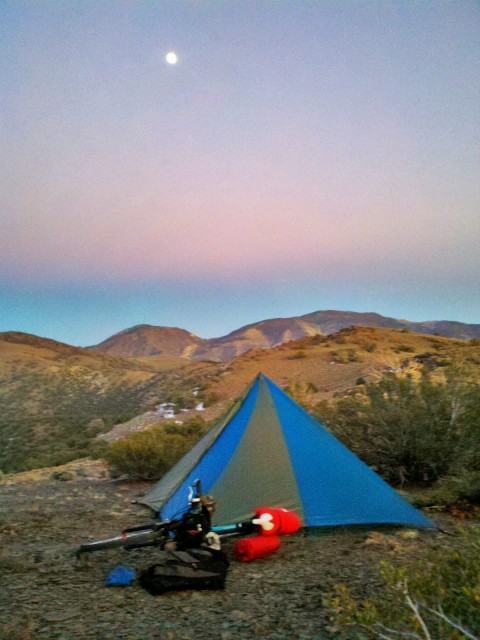 My humble abode for the evening.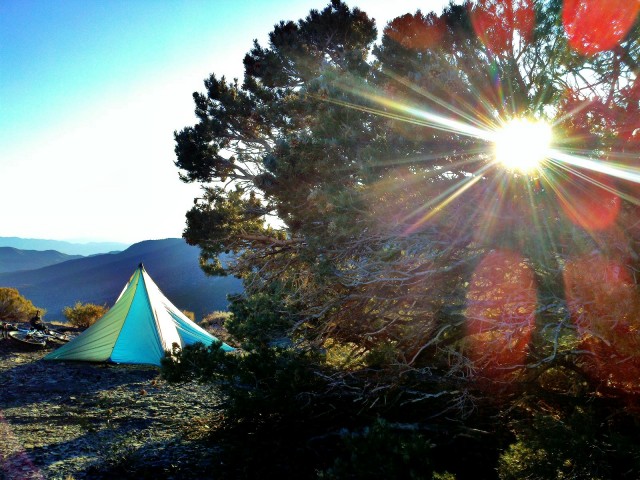 Rise and shine. Cold and windy night gave way to a clear brisk morning.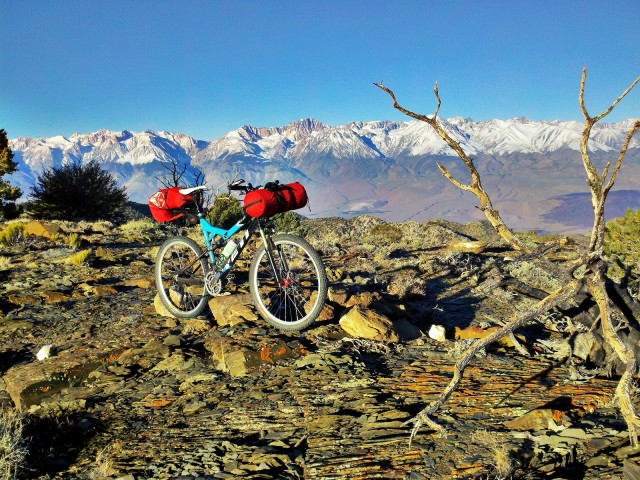 Bike and belly all loaded and ready to roll. Spectacular scene across the valley to the forbidden (for bikes) Sierra Nevada range.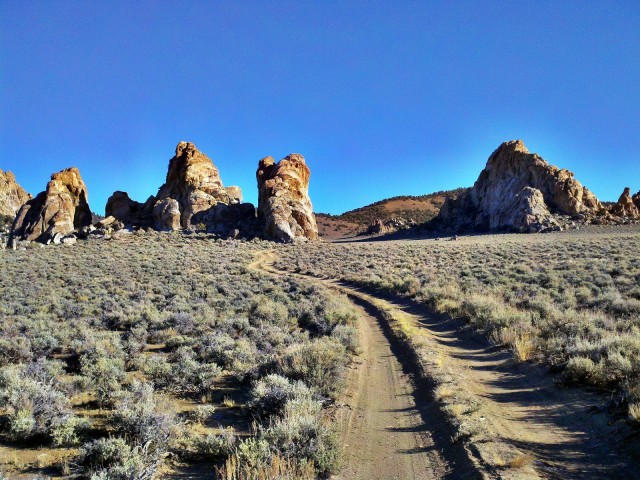 After some rolling hills and such I arrive to cruise through the granite towers of Papoose Flats.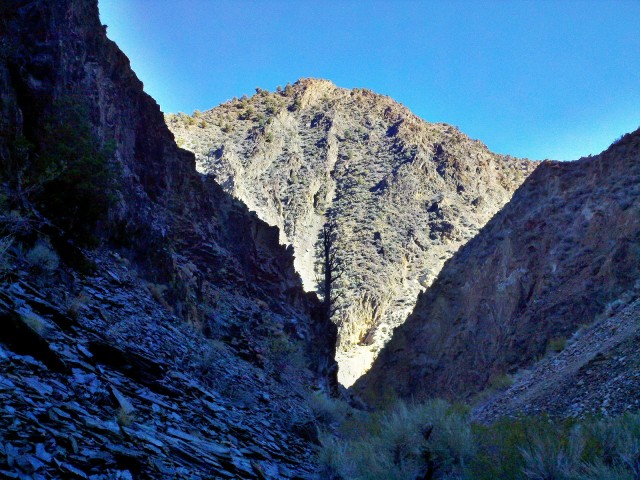 And continue down canyon to begin the long climb out. What goes up must come down and visa-versa. Its all good…I love to climb when I'm not descending.
All-in-all a successful ride. The bags held just fine. The bike was flawless. And the terrain was beautiful. Total of about 30 miles with 4,500+ of climbing and decending all on tacky double track. Here is a profile of the loop:

Hope you enjoyed the post and I'll keep them coming!