by
Schwizzle
After 10 years of mountain biking and almost 4 years living in Colorado going backpacking I stumbled upon this forum which gave me some great ideas on how to combine two of my favorite sports. So last Saturday June 5th I headed out for Littleton CO to Waterton Canyon to do an overnight on the Colorado Trail. I considered this trip a good training opportunity and also it gave me the chance to test out my gear. I plan on doing a longer 5-6 day CT trip later in the summer probably going from Kenosha Pass to Buena Vista or Salida.
My Packing List Included the following:
– In the Jaand Frame Bag – Small Metal Pot and Cup, food and coffee, MSR Waterfilter
– Yellow Granite Gear Stuff Sack  lashed to the bar w/ 2 straps – Sleeping Bag and Down Vest
– Camelback – Big Agnes sleeping pad, 1.5 liter bladder, small towel, Compass, Pencil wrapped w/ Duct Tape, Lighter, Chapstick, 2 gel Energy Packs, Rain Jacket, 1 tube, a few zip ties
– Topeak RX TrunkBag – MSR PocketRocket Stove and Fuel Canister, Bug Juice/Sunscreen, 550 Cord, Small First Aid Kit, Hand sanitizer, 10×8 Plastic Tarp for shelter and 4 stakes, Longsleeve HeatGear Shirt, Extra Pair Socks, Warm Hat, Leg Warmers, CT Data Book
– In the small underseat pack – Patch kit and SRAM powerlink, Multitool, Tire levers, 1 tube
– On my person – Sunglasses,Helmet, Bike Gloves, Riding clothing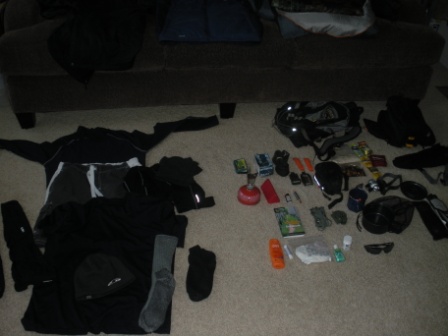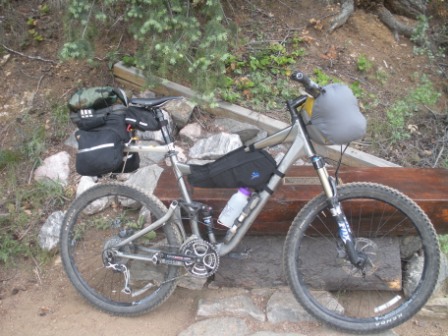 Here's a short synopsis of the trip:
I started around 4:30 on Saturday afternoon at the Waterton Canyon trailhead. Since it was a weekend there were the normal bikers, hikers and fishermen in the first 6 miles of trail that is really just a dirt road that parallels the river.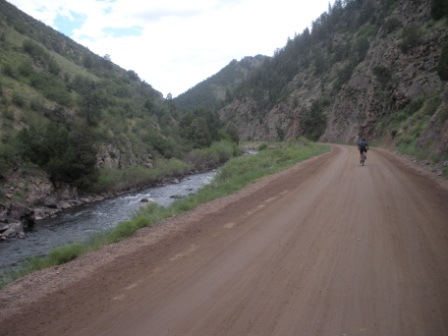 I stopped at the CT trailhead to snap a picture and then continued on the initial singletrack portion that climbs to Lenny's rest.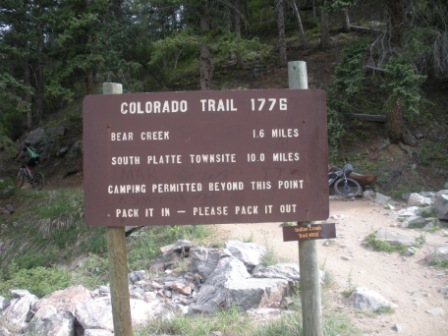 I immediately noticed the added weight on the bike during the switchbacks and the front end felt much heavier when trying to lift the front wheel. I stopped for a short breather at Lenny's Rest then continued on the trail. This was my first time past the bench and I enjoyed the downhill into the valley. For the rest of the evening I only saw 1 other biker and a few backpackers that were camping along the first section of trail. I rode about 12 miles and decided to stop when I saw the rain coming over the mountains.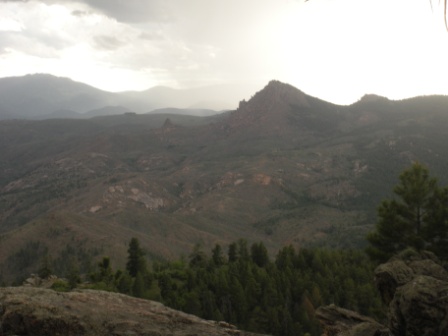 My site was on top of a ridge overlooking the South Platte river below. That night it stormed on and off all night. The lightning was amazing but definitely made me think twice about being so high on the ridgeline.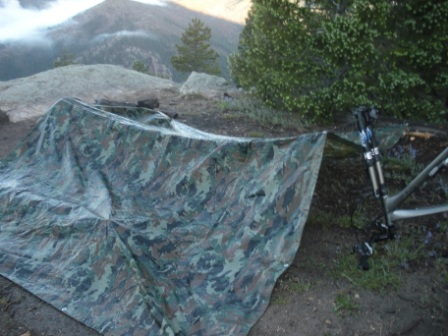 In the morning everything was soaked including almost all my gear, the bike, and my sleeping bag. Luckily I stuffed almost all my clothing in the waterproof stuffsack. The views of the valley below were phenomenal and that made up for the lack of sleep I got during the night.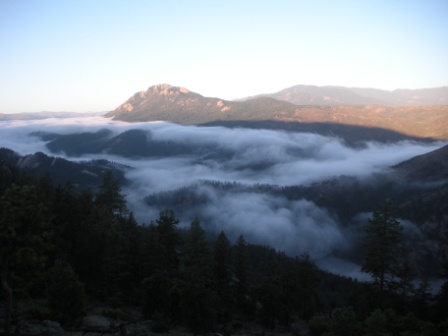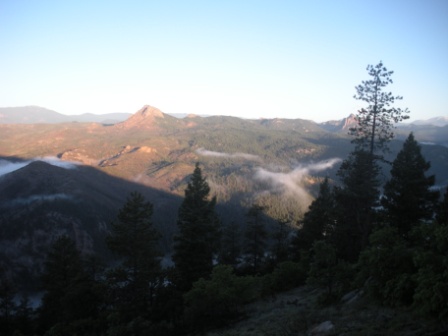 I hung out for an hour or so and the sun came out over the valley. It warmed up quickly and I was able to hang most of my stuff from the trees to dry out. I decided to continue on the CT for the 1500 foot drop down to the river to refill on water then I would turn around and retrace my path back to Waterton. The descent was amazing including switchbacks, rocks, roots and great views. At the bottom I ate some oatmeal and made coffee then started my climb. It took me about 3.5 hours on the return trip to the trailhead. Total mileage was roughly 34. All in all a good trip and excellent learning experience.
Some things to note and change:
I will probably buy a solo/lightweight one person tent as I wasn't a big fan of sleeping under the tarp in the pouring rain
I'll also pick up a small dropper tube and add some Prolink Gold lube and small rag to the packing list for the drivetrain.
The Topeak rack held up quite well. It was a model made for road bikes and not heavy duty but I had no issues with it
Also electrolyte drops or tabs would be good for the morning – I haven't tried any yet so suggestions would be great
Any other help or advice would be appreciated.