Routes » Tasmanian Trail
by
ScottM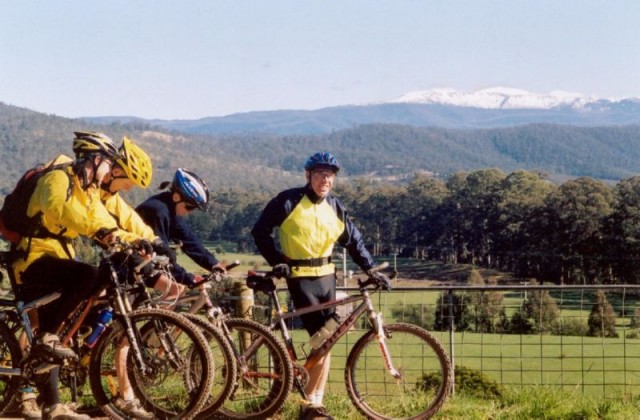 photo courtesy tasmaniantrail.com.au
Overview
The Tasmanian Trail covers the length of the island of Tasmania, from south to north (Devonport to Dover). Traversing a range of environments, from forests to farmlands, highland plateaus and past the bridges of some of Australia's oldest towns, the Tasmanian Trail will take you on a journey rich in cultural and natural heritage.
100% of the trail is open to bikepackers, yet it is not designed solely for cyclists. It is a true multi-use long distance trail, designed with hikers, cyclists and equestrians in mind.
Route details
Those wishing to ride the trail are advised to obtain the official guidebook (details here). It fully describes the main route as well as potential alternates for bicycles.
The trail surface is primarily dirt roads and old tracks that are closed to vehicles. The guidebook warns against steep and rough conditions, and says that cyclists should be prepared to push their bikes.
GPS Data
One cyclist has plotted some GPS waypoints, available in GPX format here.
Resources
Official website of the trail: http://www.tasmaniantrail.com.au/
Tasmanian Trail by Bike wiki
Excellent trip report from the first three days of the trail – http://www.bikepacking.net/tripreports/the-tasmanian-trail/