Routes » Freedom Trail
by
ScottM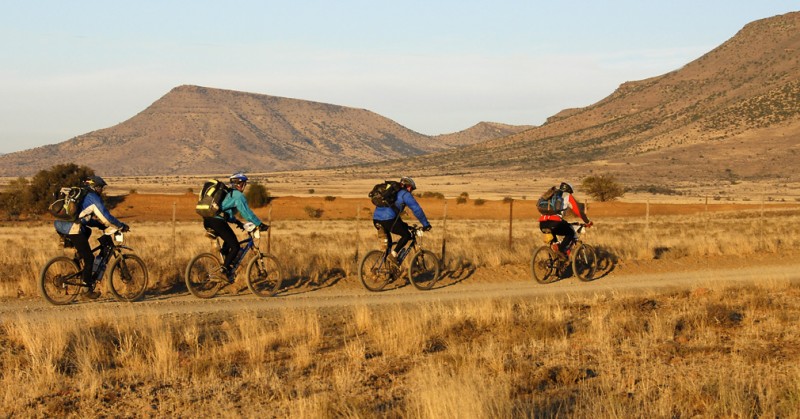 Note: The Freedom Trail is not open to tour at any time. It is not a wholly public route, although it relies heavily on public roads for most of its distance. Contact the Freedom Challenge organization several weeks in advance to arrange a ride on the Freedom Trail. An itinerary will be provided based upon your intended per diem mileage. A fee is required to cover permitting and both food and accommodations in remote areas. It is also possible to tour the route with complete food and lodging arrangements.
Overview
The Freedom Challenge is an initiative hosted by the Wilderness Foundation South Africa to establish a mountain bike trail that runs from Kilimanjaro to Cape Town. Already the lower third is in place (running 2300 kms/1450 miles from Pietermaritzburg to Cape Town) and the hope is to have the other two thirds set up by the June 2010 for the inaugural Kilimanjaro to Cape Town tour on the trail.
Trail Motivation
One of our goals is to utilize the trail to support rural economic development. There are accommodation stops provided by local communities at least every 4 hours of riding apart. All stops provide towels, bedding and 3 meals. The nature of the accommodation varies from huts to game reserve lodges. The current cost for riding the trail is ZAR450 per day (USD 45) which covers all meals and accommodation as well as downloadable maps and traversing permits.
The trail is focused on rural Southern Africa and runs through a number of conservation areas. In many places we offer a choice of riding surfaces. Riders can either stay on the main trail which is largely double track or single vehicle road, or they can opt for more technical single track which might also involve hike-a-bike sections.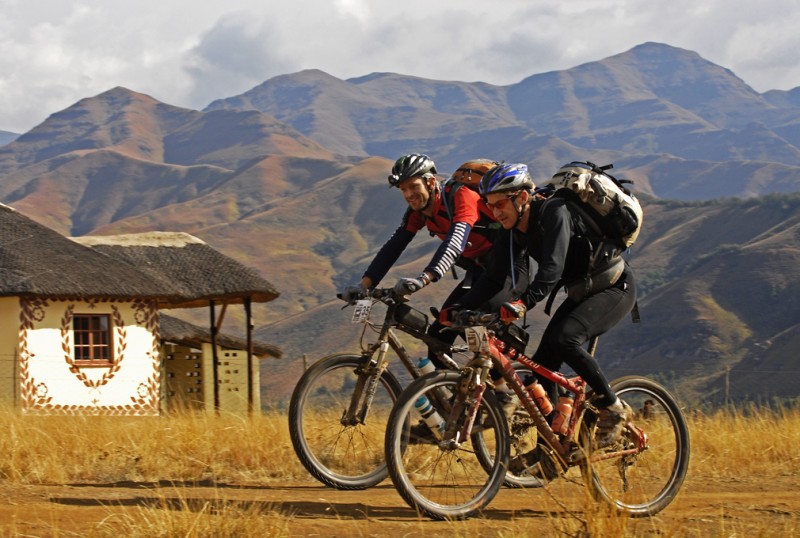 The Freedom Challenge
Once a year we organize an event on the trail in order to publicize it. The Freedom Challenge Race Across South Africa draws about 50 participants and takes place at the same time as the Great Divide (June).

elevation profile from TopoFusion software
GPS Data

FreedomTrail-Tech-Merged.gpx – This file highlights the more trail / technical route, whenever there is a choice.
Links
Official Trail site – http://www.freedomchallenge.org.za/
Freedom Challenge Race
Andre Britz's account of his 2007 race
Wilderness Foundation