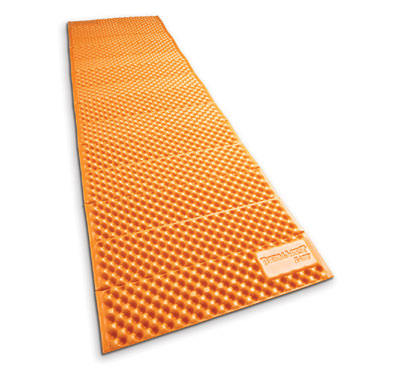 The most compact closed-cell pad.
° Compact: Accordion-style design lies flat and packs small.
° Ultralight: Light enough to carry on virtually any adventure.
° Warm: Egg-carton pattern enhances warmth and softness.
Uses:
The perfect choice for chronic ounce-counters engaging in virtually any activity.
Weight 11 oz. (310g)
Rolled Size 20x4x5in. (51x10x13cm)
R-Value 2.2
Thickness 0.75 in. (2 cm)
Suggested $29.95
Product Link:
http://www.thermarest.com/product_detail.aspx?pID=43&cID=1
Please rate this product: (no login required)






(34 votes, average: 3.56 out of 5)


Loading ...