Sleeping Pads » Thermarest Prolite Series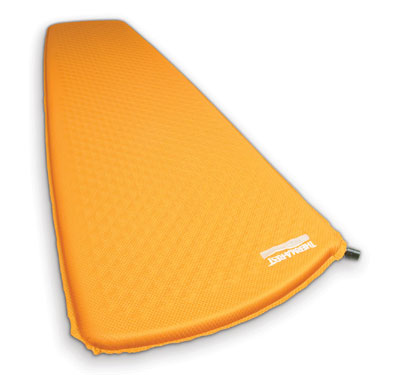 The lightest, most compact 3-season mattress.
° Ultralight: Innovative new materials reduce weight by 25%.
° Compact: Die-cut foam allows for smallest roll size ever.
° Nonslip: Super-grip bottom keeps mattress from slipping.
Uses: Engineered for 3-season backpacking, mountaineering, bike camping, and boat touring.
Weight 13oz.
Rolled Size 11×3.4in.
R-Value 2.3
Thickness 1.0in.
Suggested
Price (U.S.) $74.95
Product Link: http://www.thermarest.com/product_detail.aspx?pID=42&cID=1
Please rate this product: (no login required)






(21 votes, average: 3.24 out of 5)


Loading ...