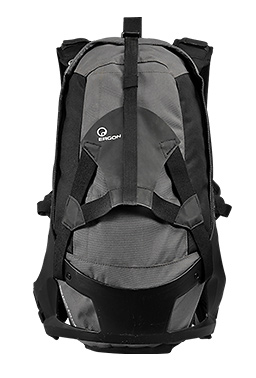 Bike backpack featuring a revolutionary carrying system. The central Flink ® ball joint allows for huge freedom of movement for the upper body. Pressure is evenly distributed on both shoulders, thus protecting the back. This makes for a completely new and comfortable carrying sensation. Gender specific carrying systems each in two sizes. Available as a lighter daypack with reduced capacity.
Capacity • 12 liter
Main fabric • 1000 D Nylon
Hydration Pack • optional
Product Website: http://www.ergon-bike.com/us/backpacks/bd1.html
Please rate this product: (no login required)






(28 votes, average: 2.71 out of 5)


Loading ...