The Lezyne Shock Drive is a lightweight, compact shock pump made of custom CNC machined aluminum perfect for quick trailside pressure adjustments. The high pressure hose threads onto shock valves for a secure connection. A water resistant gauge is integrated into the hose for a slim pump profile. The bleeder valve button allows for fine tuning of shock pressures.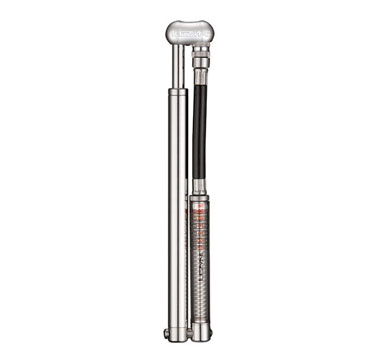 Specs
COLORS: Metallic Silver
MAX: 300psi | 20.6bar
SIZE: 205mm
WEIGHT: 84g
Please rate this product: (no login required)






(3 votes, average: 3.33 out of 5)


Loading ...