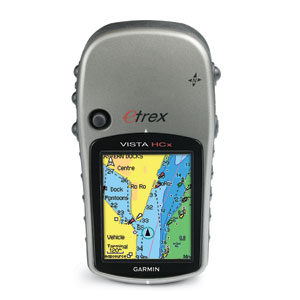 Deep foliage, nor canyons faze the rugged eTrex Vista HCx. Its high-sensitivity receiver holds a GPS signal in the toughest environments. Similar to the Vista Cx, this handheld navigator also has a bright color screen, barometric altimeter, electronic compass, microSD™ card slot and automatic routing for wherever adventure takes you.
Enjoy Clear Reception
With its high-sensitivity, WAAS-enabled GPS receiver, eTrex Vista HCx locates your position quickly and precisely and maintains its GPS location even in heavy cover and deep canyons. The advantage is clear — whether you're in deep woods or just near tall buildings and trees, you can count on Vista HCx to help you find your way when you need it the most.
Product Link: https://buy.garmin.com/shop/shop.do?cID=145&pID=8703
Please rate this product: (no login required)






(46 votes, average: 3.65 out of 5)


Loading ...