by
nicolasswi
Here was my bike for a few months trip in south america. It's not designed for rough terrain MTB but works on trails and have some stuffs that could be interesting. Being in dry places were you need LOT of water: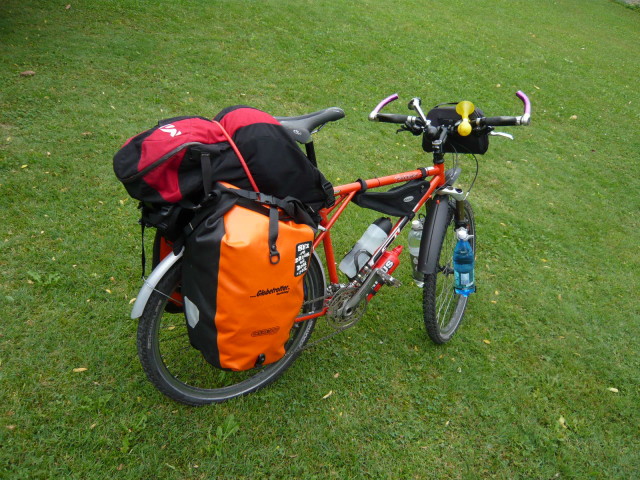 2 panniers + one backpack rear. On the diagonal tube: one 1L bottle above, one 1L gasoline bottle below (for stove). Bottle supports are fixed with plumber tubes support. These  worked greatbut one day one of the support broke, need to have spare.
Each side of the fork had a support for 1.5L bottle, attached by plumbery tubes support.
This worked OK only if the bottles were supported with pieces of tubes (two at least per bottle, more than shown on the picture). On rough trails and full bottle it can fall.