Personal setups » Mt. Hood Hut to Hut Bikepacking Setup by mgindle
by
mgindle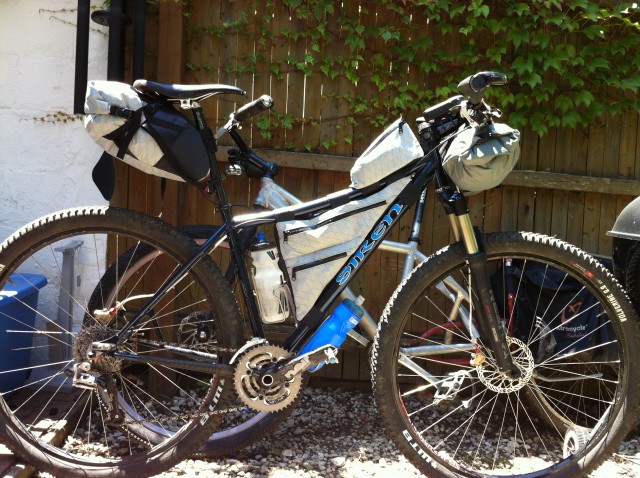 I spent some time this spring building a set of bags for myself with many prior revisions, some of which never made it onto the trail… I've finally got  a setup I'm happy with, but already have plans for the next generation to help the structure of the frame bag and top tube feed bag.
Siren John Henry with fresh powdercoat and durable, mid level components.
Seat bag, frame bag, top tube bag, and handlebar harness of my own making. Performed beautifully throughout a solid day of rain and muck, 4 days worth of bikepacking, and 160 miles around Mt. Hood.