by
slim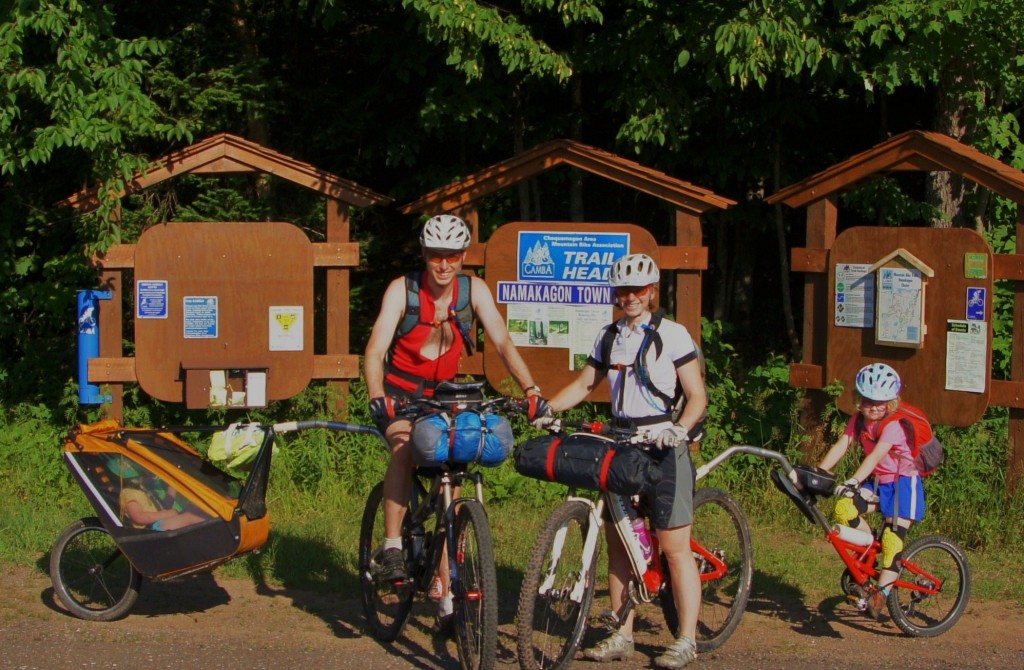 We finally got out to try bikepacking with our daughters, aged 1.5 and 4.5. We did a quick overnight in an area we are familiar with from day rides. We rode out from the parking lot in the late afternoon, rode for about an 1 hour and set up the tent near a lake. Unfortunately it was to marshy around the edges to swim.
I cooked dinner while my wife and girls played in the tent to avoid the abundant mosquitoes. then they came out fully suited up to eat their supper.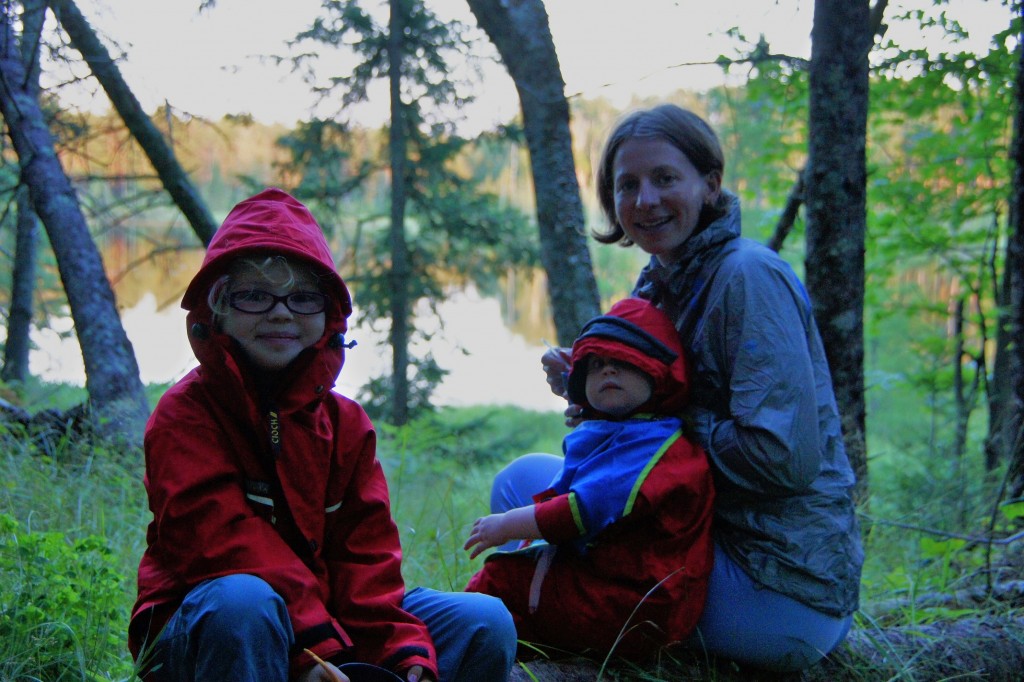 In the morning we continued the rest of the loop, with a stop to pick raspberries, back to the car where we had lunch.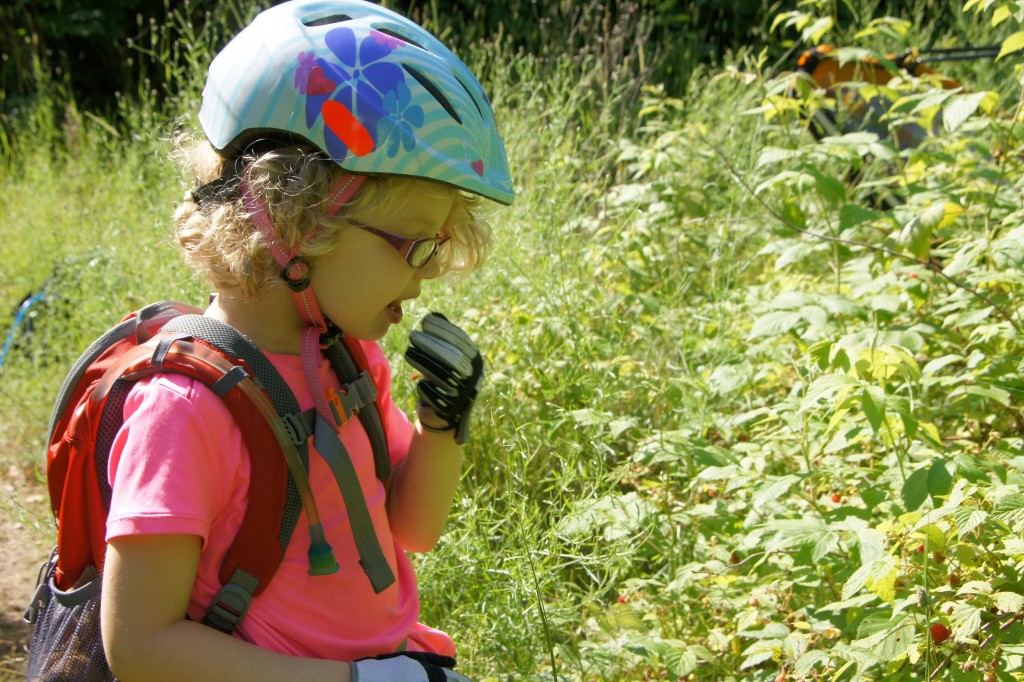 We used a Tout Terrain tag-a-lomg for my 4 year old and a Tout Terrain singletrailer for my toddler. These allow us to ride actuall mtb trails with the kids, not just atv trails.
In the trailer we had an Ursack with dinners, breakfast, cups, spoons as well as a Jetboil Sol Ti and a small drybag with clothes. Otherwise we had the tent inner in my backpack, the outer in my wife's and a handlebar bag with clothes/sleeping gear each. We used 2 full length Neoairs and one short one and a size S Thermarest UL. Since it was forecast to be warm we used light fleece blankets. We didn't need quite all the capacity of the small toptube/handle bar bags, so could have left some of those behind.
The kids had a blast, as expected, since they love biking and camping. The trail we picked was just right for us, not a lot of climbing, but lots of fun slalom and whoop-dee-do's that we and the girls enjoy.