by
atom29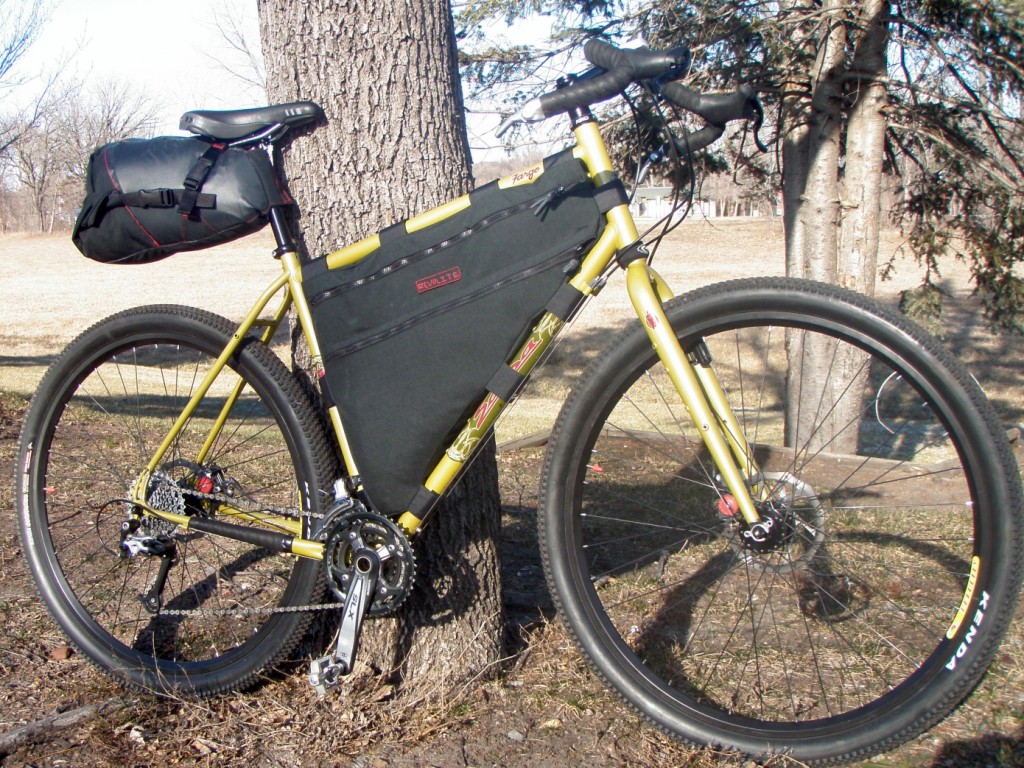 My Salsa Fargo with some new bags that I sewed. Seat bag contains my Golite Ultra 20 and a jacket. Frame bag contains fly, footprint and poles of Big Anges Seedhouse 2,  Thermarest Prolite short sleeping pad with pillow and frame pump. I throw my alcohol stove, water and some food in my little Gregory daypack.
I arrived at this setup after an interesting trip to the Great Divide this summer.  My girlfriend and I hastily prepared with Surly racks and Ortlieb panniers and different camping equipment than listed above.  We drove my uber-crappy, uninsured  '94 Ford Escort to Banff and donated it to the local fire department. Don't plan on doing this by the way, we were lucky in pulling this off.  But the weight distribution on my girlfriend's Specialized Myka was horrible and she crashed on a mountain descent still in Canada. She was lucky to get only gravel burn and contusions. Thanks to some friendly people  we made it back to Banff before the fire department ensued using the car for training purposes.
In the next year or two we are going to give it another go on the Great Divide with our new lighter gear and bike bags.  By cutting our gear weight almost in half, it should be a totally different experience.